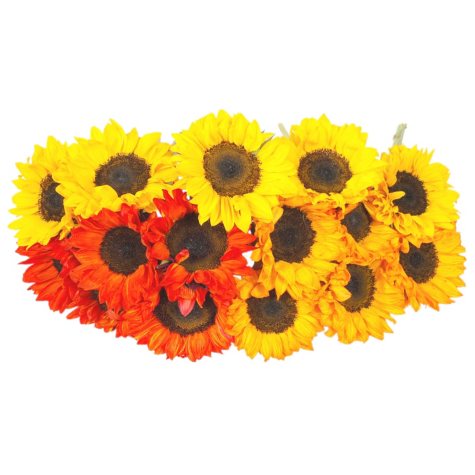 About this item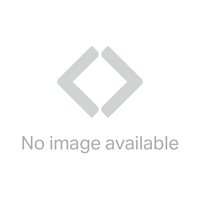 Suggested delivery time frame: 2 days before event

For Sunday events, please choose delivery for Thursday

For Monday events, please choose delivery for Friday

Stem length: 24"
Bloom size: Approximately 1"
Price includes delivery
Delivery
By florist/courier
Sunflowers, Tinted (40 stems)
Description
This order contains a gorgeous mix of tinted sunflowers. They're perfect for your event, resale or individual needs.
Please have someone available to receive and process the flowers on the delivery date. 
Please read Order Cancellation, Warranty and Important Delivery Information policies.
Specifications
Due to differences in monitor resolution, color intensity may vary from actual items
Slight shade variations from actual picture may occur, but will be consistent within the blooms.
Each box contains the following: 3 bunches Orange sunflowers, 2 bunches Red sunflowers, 3 bunches Sunbeam sunflowers
5 stems per bunch; 1 bloom per stem
Stem length (approximation): 55 cm/24 in
Suggested delivery date of at least 3 days before your event in summer/fall and 4 days in winter/spring months.
Substitution Policy
To assure optimum freshness, different varieties may be substituted based on availability. In making substitutions, we take great care to ensure that we exceed your expectations, and that you will be satisfied with the flower quality and performance.
Bulk Sunflower Care and Handling Guide
Sunflowers are shipped directly from flower farms in Southern California. Before shipping your flowers, they are prepared for their journey with proper hydration methods. If your sunflowers appear sleepy and thirsty after their journey, it is absolutely normal. Just follow these simple steps and the sunflowers will bloom beautifully
Upon arrival, remove flowers from box by cutting any straps located on the outside and inside of the box.
Fill clean containers with at least 4 inches of fresh, cool water.
Add flower preservative to the containers, if you received any. If you did not, you can purchase some at your local florist shop.
Using sharp scissors or a knife, cut stems diagonally approximately one inch under running water if possible.
Immediately after cutting, place stems in the prepared containers.
Allow flowers at least 48 hours to hydrate well.
Keep flowers away from direct sunlight, drafts or excessive heat.
To keep the sunflowers fresh:
Please maintain an adequate amount of water in the container at all times. The flowers will drink a large amount of water especially upon arrival as they have been traveling some time without water.
Change the water every 48 hours or when the water becomes cloudy.
Shipping and Delivery Information
Delivery dates and prices fluctuate with seasonal availability and demand.
Although your order takes 7 days to process, we suggest you place the order from 7 to 30 days in advance. Since flowers are perishable and affected by weather, please have someone present to receive the flowers between 8 a.m. and 12 noon if you live in a metropolitan area or 8 a.m. to 4:30 p.m. if you live in a suburban or rural area. This will ensure that your flowers are not left at the doorstep or sent back for next-day delivery.
Additionally, shipments may be delayed by weather or other unforeseen circumstances resulting in shipping and/or delivery dates being modified. Signature required upon delivery.
Order Cancellation Information
Please note that all requests to cancel a floral order must be made within 7 business days of the scheduled delivery date of the order.
Please verify the requested delivery date before completing the order. Refunds will not be given if the incorrect delivery date is chosen.
​No deliveries to Alaska, Hawaii, or Puerto Rico.
Warranty
This product is covered by the Sam's Club Member Satisfaction Guarantee. Sam's Club guarantees timely delivery of fresh, beautiful flowers. If, for any reason, you are not completely satisfied with the product freshness delivered, please notify us immediately to request a possible replacement or refund. Please call 1-888-746-7726 with questions or concerns Monday through Friday 8 a.m. to 5 p.m. Eastern Standard Time. Bouquet replacements will only be provided if the Bouquet arrives in poor condition. Due to the nature of this particular item, time constraints may affect any possible replacement. These are special order items and take time to process; therefore 24-hour replacement may not be available. Requests for replacements and pictures must be received prior to 2:00 pm EST in order to have a replacement order sent out. Images will be required for any replacement or refund and must be received within 48 hours after receiving the product. Refunds will not be given for circumstances resulting from negligence or the wrong delivery dates chosen. Refunds will not be given for cancellations less than 4 days for bulk floral. There must be someone available to sign for the box or make arrangements with FedEx directly for any changes in delivery.
Assembled Country
USA
Component Country
USA
Shipping Info
Standard - 2 to 6 business days
Additionally, shipments may be delayed by weather or other unforeseen circumstances resulting in shipping and/or delivery dates being modified.
This product does not ship to AK,HI or PR
Member reviews & questions