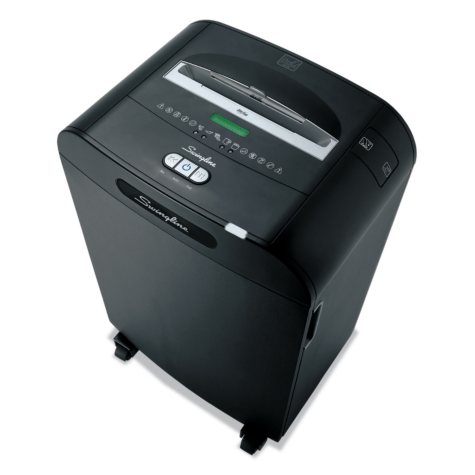 About this item
Non-stop Jam Free™ indicator glows red when too much paper is inserted; LED light glows green when you are within the shredder's capacity.
Continuous duty run time lets you shred more paper faster.
Cross-cut shreds up to 18 sheets at a time for everyday, Level P-3 security. Also shreds DVDs, CDs, credit cards, paper clips and staples.
Intelligent SelfOil™ feature automatically lubricates cutters with synthetic oil to ensure cutters move freely and shred easily even after years of use.
Intelligent Self-Cleaning Cutters automatically remove shreds that cause build-up and lead to jams.
13-gallon pull-out frame can be lined with a plastic shredder bag to neatly catch all waste.
Intelligent Power Save auto shut down with automatic wake-up conserves energy.