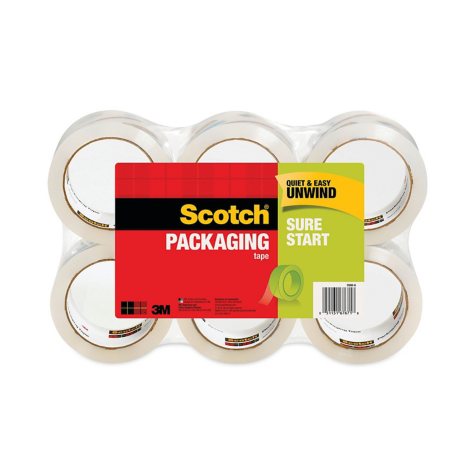 About this item
Smooth, easy unwind. Ideal choice for quiet office settings.
Dispenser helps prevent tape from falling back on the roll so it is easy to start every time.
Strong adhesion will keep even your heavy boxes sealed.
Crystal clear tape can be applied over shipping labels for added security.