by Poor Boys Riverside Inn / Little River Inn
|
Item # 557552
|
Model # EVR12017
|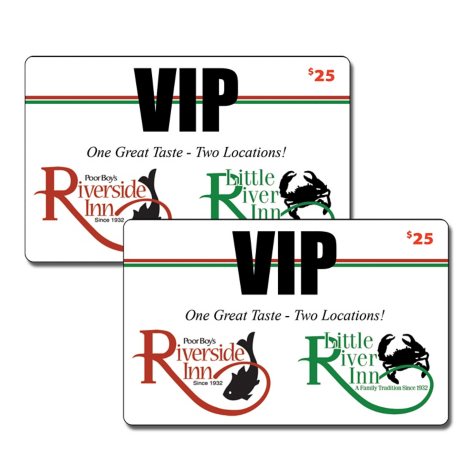 About this item
Description
THERE'S A NEW "POOR BOY" IN TOWN! Richard Hurst is taking on his grandfather's legacy one "snowball" at a time. Starting with a snowball stand in 1932 in Lafayette until today with two full-service restaurants, one in Lafayette, and one in New Iberia, the Hurst family has prospered in the Acadiana area. The beginning - a hand-pushed snowball wagon and $1.30 investment in sugar and flavoring in the middle of the Depression with an enterprising country boy from Youngsville named Hulo "Poor Boy" Landry. Originally a baker by trade, Hulo developed an allergy to flour and by necessity became an entrepreneur. From snowballs to hamburgers to famed "Poor Boy" sandwiches, Hulo's business expanded and prospered. With input from his wife, Eugenia, and relatives and friends, the menu grew to include seafood and steaks. In 1939, he moved to a beautiful site overlooking the Vermilion Bayou at Pinhook Bridge. Then disaster struck. Many believed that the devastating flood of 1940, which swamped the restaurant, ruining building and equipment, would mean the end of "Poor Boy's", but three months later found Hulo Landry back in business. In 1946, he opened the first completely air-conditioned restaurant in Lafayette and enjoyed continuous success until his death in 1958. Still Poor Boy's Riverside Inn endured. Upon his death in 1958, his son-in- law and only daughter, Larry and Kathlyn Hurst, took over the management of Poor Boy's Riverside Inn, and prospered on the same premise that brought success and respect from the community to Hulo - quality in food and perfection in service. In 1977, Poor Boy's Riverside Inn moved to its present site where the Hursts began to groom two of their four children to manage the restaurant. In 1985, under the guidance and watchful eye of their parents, Richard and Elaine took over the operation of the restaurant. Richard and his sister made an outstanding brother/sister team, and along with their loyal staff continued the family tradition of consistent quality in food and service. Broussard, LA or New Iberia, LA In 1988, they opened their second restaurant, Little River Inn. In 2000 when Richard moved Little River to its new location on Main Street, Richard's wife, Lori, joined the restaurant team. The new location encompasses a little bit of history. Originally the BF Trappey office building, it overlooks the famous Bernard F Trappey Oak estimated to have been planted in 1630. Lori managed the front of the house here while Richard supervised the kitchen. Fast forward to 2011, when Elaine follows in the footsteps of her father, Larry, and retires early and Richard follows in the footsteps of his mother, Kathlyn, and keeps the family tradition going until the next generation. This makes the second time Richard has bought the restaurant in one form or another, he and his wife, Lori, plan to live up to Hulo's dream, and as a dynamic husband/wife team continue the Hurst family tradition. Both locations have seen Acadiana grow and prosper. If windows and doors could talk, what tales they could tell! Birthday celebrations, business deals, proposals, reunions, parties of all kinds have taken place at both of our locations. Couples who held their wedding receptions here return again and again to celebrate their anniversaries with us. Now Richard and Lori are looking forward to more stories to fill the pages with. The Hursts would like to thank you for the opportunity of serving you and Richard and Lori hope that in their food and service you find a bit of the love and intense pride that has gone into the creation of Little River Inn and Poor Boy's Riverside Inn!
Policies & plans
Specifications
Gumbo Cook Off Contests • Crawfish Etouffee Contests • Sweet Potato Contest for our Sweet Potato Beignets • Bread Pudding Contests • Best Staff Contests • Best Waitress Contests • Best Place for Dining Atmosphere Contests • Best Bartender Contests • Best Place for Business Lunch Contests • Best Place for Steaks Contests • Best Place for Home-style Cooking Contests • Best Place for Prepared Seafood Contests • Best Place for Desserts Contests • Best Place for Kid's Foods Contests • Best Place for Po-Boy's Contests • Best Place for Portions Contests • Best Place for Red Beans & Rice Contests • Best Place for Beer Selections Contests • Best Place for Gumbo Contests • Best Place for Celebrating Special Occasions Contests • Best Place for Relaxing Contests • Best Place for Meeting People Contests • Best Place for a Date Contests • Best Place for Night Spot Contests • Best Place for Meeting Guys & Girls Contests • Best Place for a Cold Beer Contests • Best Place for Coffee Contests Top Five Appetizers: • Grilled & Fried Alligator • Marinated & Fried Crabfingers • Crabbies • Alligator Sausage • Louisiana Bite size Catfish Top Five Entrees: • Lump Crabmeat Sautéed in Butter • Redfish Extravaganza • Whole Grilled Flounder • Our Famous House Salad • Crab Cakes What Sets Us Apart: • We are the oldest restaurants in both Lafayette and New Iberia and are third generation owners thriving in keeping the Cajun food culture alive!
Warranty
No returns or refunds on Physical or Digital Gift Cards.
Member reviews & questions