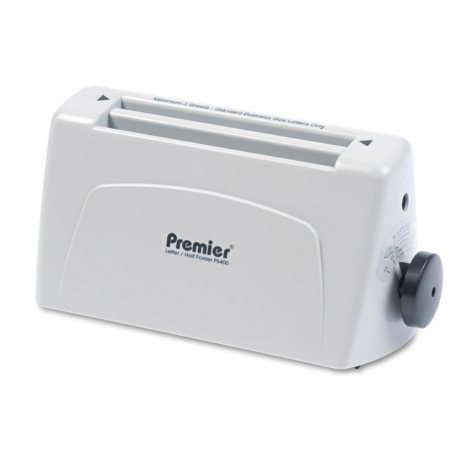 About this item
Ideal for occasional small to medium size jobs folding letter-size paper.
Automatically folds paper when inserted by hand--even stapled sets.
Folds one to three sheets into a letter fold or one to five sheets into a half fold in just seconds.
Selector knob makes it easy to change fold type.
Easy to remove unlikely paper jams.
Non-skid rubber feet keep compact machine in place.