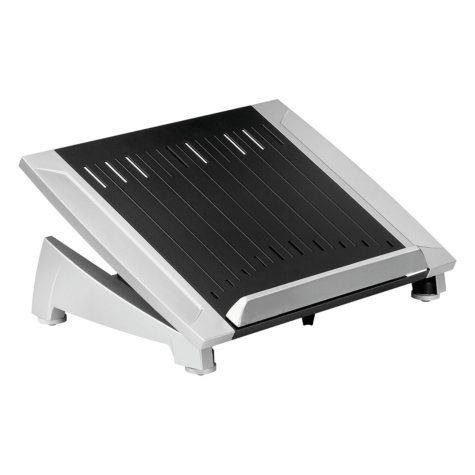 About this item
Raise your monitor or laptop to eye-level.
Stabilizing front edge holds laptop in place.
In-line copyholder places work at a comfortable viewing position.
Cooling vents help dissipate laptop heat.
Tough, impact-resistant plastic construction.
360° rotation allows easy viewing and cord access.
Supports up to 17" laptops or 10 lbs.