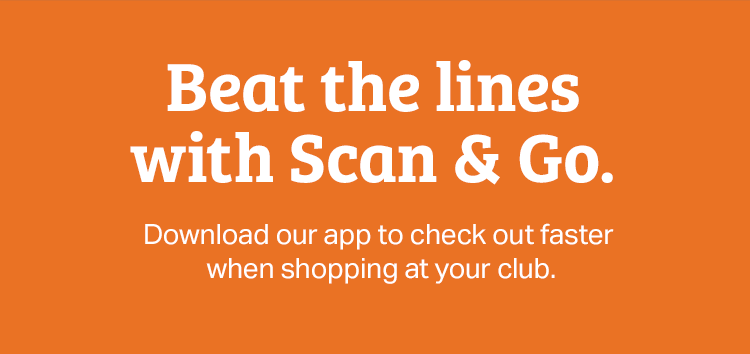 How It Works
Scan
items as you shop.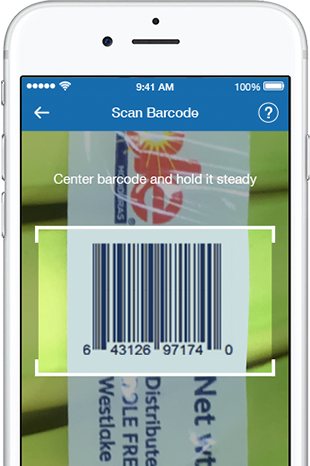 Pay
directly from the app.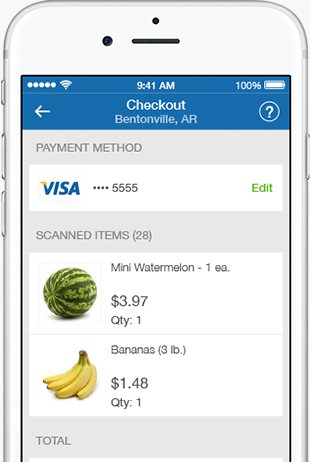 Show
your e-receipt on your way out.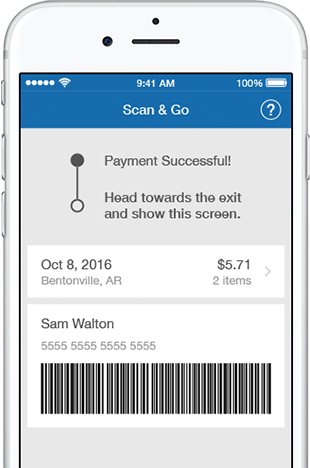 Member Reviews

"This app is a real game changer and ridiculously easy to use."
tom.graber

"I love this app!!! I scan everything without any issues and out the door I go."
Peopless190

"This app makes shopping at Sam's a complete pleasure!"
Jaxny2
Frequently Asked Questions
How does Scan & Go work?
Download the Scan & Go app and open it when you're inside the club.
Get what you need and scan each barcode as you add items to your cart.
No barcode? Quickly look up items with the "Find an Item" feature.
See the running total of items in your cart as you shop.
Check out and pay in the app when you're done shopping.
Show your e-receipt to the greeter when you're ready to go.
Where is Scan & Go available?
Scan & Go is available in all U.S. clubs!
Is this a free service? Can anyone use it?
Scan & Go is free to all Sam's Club members, regardless of membership type.
Are there any items not available for purchase through Scan & Go?
Alcohol, tobacco, jewelry, pharmacy prescriptions and gift cards.
Will my payment information be saved?
Payment information will be saved upon your first transaction.
Can I delete items that I've already scanned?
You can delete or remove any item from your Scan & Go cart.
See More
Is Scan & Go part of the Sam's Club app?
Scan & Go is separate from the existing Sam's Club app and can be downloaded free from the Apple App Store.
Does Scan & Go work on iPhone and Android devices?
Scan & Go is available on iPhone and Android devices.
What is Sam's Club doing to deter theft with Scan & Go?
We'll still use our traditional process of having associates cross-reference receipts with items in the cart. Upon checkout, you'll see your e-receipt in the Scan & Go app. Present it to the greeter on your way out.
What are the additional benefits of using Scan & Go?
You can track your spending and Instant Savings as you shop to help better manage your budget. All of your receipts are captured on one convenient screen. In addition, the app offers privacy when buying personal items.
How do I make a return?
Pull up your e-receipt in the app (found in the dropdown menu) and present it to the membership desk. An associate will perform the normal return process with your e-receipt.