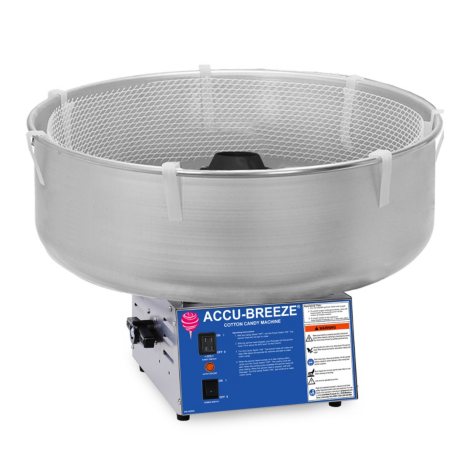 About this item
Longer lasting, durable cotton candy machine.

Smaller cabinet and handles on both sides of the machine allows for easier carrying.

No manual heat control knob to adjust.
Never overfill the floss head.
It is very important to follow instructions in the manual for care and maintenance of your floss machine and proper shut down procedures.
Made in The USA.