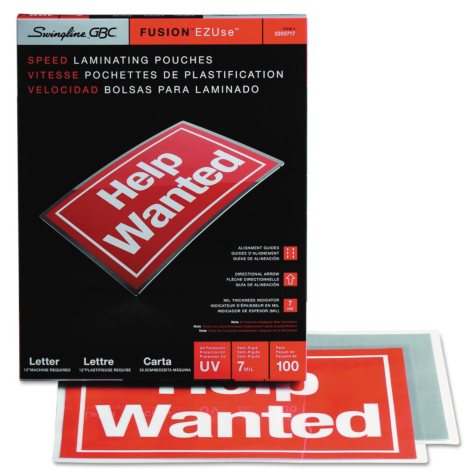 About this item
Thermal lamination pouch includes visible EZUse™ features that magically disappear after lamination.
Alignment guides make centering documents easy.
Mil icons clearly identify pouch thickness to help you select the best laminator settings.
Directional arrows indicate which edge of pouch should be loaded into laminator first.
UV protection prevents fading and discoloration over time.
Markings disappear after pouch has been laminated.