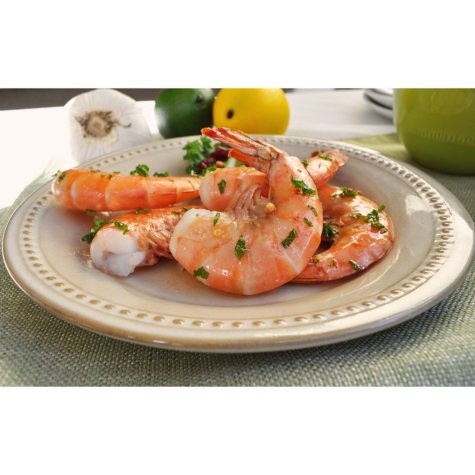 Why We Love This
Everyone loves jumbo shrimp! Prized by seafood lovers, this delectable treat can be grilled, pan-seared or tossed in a stew. Ships frozen with dry ice.
About this item
Premium grade and wild caught
The best in both quality and size
Under 15 shrimp per pound
Packed 10 for every 2 lbs.
Price includes delivery
Delivery
By florist/courier