by Alienware
|
Item # 297833
|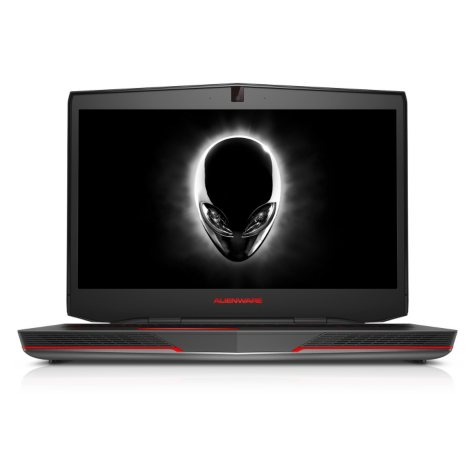 Product Details
About this item
Windows 7
NVIDIA GeForce GTX 765M 2.0gb
17.3" WLED FHD
Intel Core i7-4700MQ
750GB 7200RPM SATA 6Gb/s
8GB Memory

Free standard shipping while supplies last.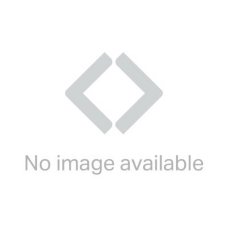 Description
Cutting Edge Design
The durable anodized aluminum shell, reinforced by a magnesium-alloy frame, protects your LCD and the internal components. Angled front and side walls give the Alienware 17 an elite and stealth look. And it's designed for maximum performance, with a rear GPU/CPU exhaust vent to manage heat generated inside the system.
Durable and sophisticated design: Alienware 17 is more than just nice to look at. Its outer surface is an anodized aluminum shell that is reinforced by a magnesium alloy frame to protect the LCD.
Reliable hinge design: The hinge is designed to be opened and closed up to 20,000 times, so you can carry your laptop with confidence.
Heat management: The rear GPU/CPU exhaust vent pushes air from the bottom of the system through the internal heat sink assembly and out the rear of the unit, ensuring optimal management of the heat generated inside your system.
Soft-touch palm rest: The palm rest and surrounding keyboard area are made of a soft-touch material for a smooth and comfortable feel, letting you play longer while minimizing discomfort.
Maximum signal strength: The WiFi and radio antennae are built right in to the top ledge of the lid to maximize signal strength and reduce radio interference.
Plenty of ports: Whether you want to plug into an external display, speaker or transfer movies and music, we got you covered with all the ports you need. Alienware 17 comes with an RJ-45 Gigabit Ethernet IPv6, three SuperSpeed USB 3.0 and one USB 3.0 port with PowerShare technology, a mini display port, HDMI 1.4 output / 1.3 input, 9-in-1 media card reader and more.

Unleash the power
Alienware 17 is powerful inside and out — it's packed with new technology for maximum performance. With 4th Generation Intel® Core™ i7 Quad Core processors, you get the speed, power and performance you need to lead in everything you do. And the 8-cell battery means you can cram more action into a single charge.
4th Generation Intel® Quad Core™ i7 processors deliver maximum power and performance, designed specifically for gaming. And they balance monster performance with efficient power use, so you can game longer.
Intel® Smart Cache Technology speeds up your loading times by sharing the cache memory found in your CPU and GPU — so your applications load faster and your pictures are rendered more quickly.
Intel® Turbo Boost Technology 2.0 allocates your system's power more efficiently, so you can listen to music, play games and chat with friends on online at the same time without bogging down your system.
Intel® Hyper-Threading Technology gives you up to 8-way multitasking so you can run more programs in the background while consuming less system resources. That means if you're leveling a dungeon full of zombies, editing videos and downloading music all at once, you're experience will remain quick and smooth.

Perform at your peak
Get the competitive edge with NVIDIA® GeForce® GTX 765M with 2GB GDDR5 graphics memory. Turn on lightning-fast FXAA antialiasing for the ultimate combination of image quality and performance. NVIDIA® Adaptive Vertical Sync prevents image tearing, and NVIDIA® PhysX brings your games to life with dynamic, interactive environments.
NVIDIA® FXAA technology enables ultra-fast antialiasing in hundreds of PC games for the ultimate combination of image quality and performance.
NVIDIA® 3DTV Play® and HDMI support lets you send both high-definition video and audio signals to an HDTV via a single cable. Connect your Alienware 17 to any 3D-enabled TV and stream all your 3D content onto the big screen — Blu-ray Disc™ movies, 3D photos, and 3D games.
NVIDIA® 3D Vision uses a combination of high-tech wireless glasses (sold separately) and advanced software to transform hundreds of PC games into full stereoscopic 3D.
NVIDIA® Adaptive Vertical Sync bases vertical sync on your current frame rates for the smooth gaming without image-tearing.
NVIDIA® GeForce Drivers keep your rig tuned and up to date, so you're always ready for the latest titles.
NVIDIA® PhysX® Technology brings your games to life with dynamic destruction, realistic environments and life-like animation.
Klipsh® and Dolby® Home Theater deliver a powerful listening experience for your games, music and movies.

Pump up your audio experience
Get the power and nuance of cinema sound straight from your laptop. The speakers are certified by sound engineers from Klipsch® and the system comes preloaded with Dolby® Home Theater® v4 software for extraordinary audio and an easy interface — whether you're gaming or enjoying other media.
Powered by Klipsch® Speakers: Your Alienware 17 is a precision-tuned, premium stereo system designed to deliver the most lifelike audio experience you have ever heard from a laptop. Dynamic drivers provide a punchy, rich, full range of sound, to give you the best gaming experience possible.
Dolby Home Theater v4: Whether you're listening through headphones, your laptop speakers or your home theater setup, Dolby Home Theater v4 delivers the captivating listening experience that your games and media demand. Surround Decoder creates a virtual surround sound experience and Volume Maximizer lets you blast your audio at peak volume without noise or clipping. And Dolby Home Theater comes with an easy-to-use interface, so you can maintain total control over your audio settings at all times.

Take your view to the next level
Dominate your opponents with an optional 17.3" antiglare Full HD (1080p) display or an optional Truelife Full HD (1080p) 3D panel for immersive gaming. And think bigger — plug in to a 3D TV or a Full HD monitor and get thrown right into the action. Alienware 17 is as versatile as it is powerful, so you can achieve victory on your own terms.
With a 17.3" Full HD panel you'll be ready to game on the go without sacrifice. The bright, widescreen display means you'll always have the best visibility. With the anti-glare coating you can worry less about the sun in your eyes and more about the glory that awaits you.
Plug in to an external 3D or Full HD TV or monitor via HDMI 1.4 for a full-on, theater-style gaming and entertainment experience.

Connect and conquer
A built-in Killer Gigabit Ethernet NIC identifies and prioritizes your network traffic so that latency-sensitive streams that require maximum speed, like games or video chat, are prioritized over less-important traffic. See which applications are hogging your bandwidth and limit them using Visual Bandwidth Control™ so they don't interfere with your games. Or go wireless with a Broadcom 5G WiFi adapter for faster speeds, better range and improved battery life.

Ultimate control. All from one place.
Change how you experience the game. The redesigned Alienware Command Center 3.0 lets you choose lighting and special effects, accelerate your gaming performance, monitor in-game results and more — all in one hub.

AlienFX system lighting
Create custom lighting and special effects to suit your unique gaming style. Apply 20 different colors to 10 different zones for up to 10,240 billion color combinations.
Themes: Create your own custom lighting and special effects for a truly unique and personalized look. AlienFX lets you create, edit and save your own custom themes. Or select from several preset themes already available on Alienware systems.
Lighting effects and programmable events: Your choices are endless with a palette of 20 colors and an array of lighting zones to apply them to. Set the zones to morph from one color to another, to pulse at a specific tempo or to remain solid. Even set the zones to flash and alert you in the case of practically any system event, like getting an email or a message from a friend.
AlienFX-enabled games: We've been working closely with game developers for years to incorporate interactive AlienFX lighting for over 55 games. Special lighting effects can be based on health levels, for example, like green morphing to red when your health is reduced. They can also be based on the type of in-game environment you're in. We're constantly working with game developers to get AlienFX lighting incorporated into even more games, so you get the most immersive gaming experience possible.

AlienAdrenaline
Launch games your way with personalized shortcuts in Game Mode, maximize performance with the new Accelerator feature, and keep an eye on resource consumption with Performance Monitoring.
Game Mode: Stay one step ahead of the competition. Game Mode gives you the ability to customize how your game or application launches — including what AlienFX theme to implement, what VOIP to use for a specific game and what web pages or applications you want opened or closed when the game launches and more.
Accelerator: AlienAdrenaline's Accelerator is an instant performance booster. It ends process trees for Windows-based applications and services that are unnecessary, giving your system a boost in speed. It won't permanently alter your system's configuration, or uninstall any software or programs. It merely sheds some weight temporarily and then returns to its original state once you're done gaming.
Performance Monitoring: AlienAdrenaline's Performance Monitoring tool provides a graphical representation of hard drive, system memory, network, processor and graphics card usage, so you can track system performance and identify problems while playing a game or running resource-intensive applications. Monitor your performance in real-time or record and review them later.

Alienware TactX
Alienware TactX, is brand new to our 17" gaming laptops. You can create and execute game commands in just seconds. The Alienware 17 has four user-programmable keys, providing up to four distinct functions per application or game.
User-programmable macro keys: Alienware laptops come equipped with vertically and horizontally aligned macro keys above the number pad for a total of 4 user-programmable macro keys. You can assign different functions to each of the macro keys — a series of keystrokes; one of five preset functions such as Email, web or media player; or a shortcut that launches a program of your choosing.
Importing and exporting profiles: The TactX macro key controls let you create and save your settings as profiles. Once you create one or more profiles, you can choose the desired profile from the import/export profiles option, based on the specific game you created the profile for. Or you can restore non-gaming profiles for day-to-day personal use. You can even share your profiles with friends.

AlienTouch
Customize your touch pad's sensitivity to prevent accidental contact or modify "tap and drag" functions and horizontal scrolling with just the brush of your finger.
Tapping: Customize your tapping setting to either enable "tap and drag" or "locking drags", or disable tapping gestures completely. This menu also gives you the option to disable the touch pad automatically whenever an external USB mouse is plugged into the system.
Sensitivity: The sensitivity controls let you customize the touch pad's sensitivity to a lighter or heavier touch according to your personal preference. Decrease the touch pad's sensitivity to the palm of your hand so that it ignores or is less sensitive to your palm's contact with the touch pad.
Virtual scrolling: AlienTouch provides yet another level of touch pad customization by giving you gesture scrolling options. Enable vertical and horizontal scrolling gestures, and then customize the size of the vertical and horizontal scrolling regions to a setting that works best for you.

AlienFusion
Access your system's power-management controls so you can decide when you need maximum performance or when to scale back for more everyday programs.
Quick settings: Get easy access to preset power options like high performance, balanced or power saving modes. Quick settings is an easy interface to fine-tune those settings.
Advanced settings: AlienFusion's advanced settings mode gives you control over how you want individual components in your system to behave while running on specific power modes — like adjusting the behavior of your wireless adapter or graphics processor.
Custom power plans: Create unlimited power plans to suit every different need. Optimize gameplay for any specific online game you play, then save and modify your custom power plan in the AlienFusion.
Policies & plans
Specifications
Processor and Memory
Processor Type:
Intel Core™ i7-4700MQ
Processor Speed:
2.4GHz
Cache:
6MB
Memory (RAM):
8GB
Maximum Memory Expansion:
16GB
Hard Drive and Multimedia Drives
Hard Drive:
750GB 7200RPM SATA 6Gb/s
Optical Drive:
DVD+/-RW,8X,
Multimedia Card Slot:
9-in-1 Media Card Reader
Graphics and Audio
Graphics:
NVIDIA GeForce GTX 765M 2.0gb
Audio:
Internal High-Definition 5.1 Performance Audio Powered by Klipsch® with Dolby Home Theater software
Display, Keyboard, Mouse and Webcam
Display Size:
17.3"
Display Type:
WLED FHD
Display Resolution:
WLED FHD 1920x1080
Keyboard:
AlienFX® Illuminated Keyboard (English)
Mouse:
Laptop touchpad
Webcam:
1.3 MP HD Camera with dual digital microphones
Connectivity
Ethernet:
Integrated 10/100/1000Mbps Gigabit Ethernet NIC(Standard)
Wi-Fi:
Broadcom 4352
Bluetooth:
Bluetooth 4.0
Ports/Slots
Ports:
External Chassis Connections

(1x) Power/DC-in Jack
(4x) SuperSpeed USB 3.0 Ports
(1x) eSATA 3Gb/s + USB 2.0 Combo port (with PowerShare Technology)
(3x) Auto-sensing jacks for Line-out (2 line out; 1x SPDIF/Headphone)
(1x) Microphone Input jack
(1x) RJ-45 (10/100/1Gb IPv6)
(1x) HDMI-1.4 output with Audio
(1x) HDMI-1.3 input with Audio
(1x) mini-Display Port
(1x) VGA Port (DB-15)
(1x) 9-in-1 Media card reader

Power
Battery Type:
8-cell Lithium Ion (86 wHr)
AC Adapter:
150 Watt A/C Adapter
Software
Operating System:
WIN 7 Home Premium, 64Bit, SP1
Manufacturer Software:
CMS - Cyberlink Media Suite Essentials
Physical Specifications
Operating Temperature:
0º to 35º C (32º to 95º F)
Storage Temperature:
-40º to 65º C (-40º to 149º F)
Warranty
1 Year Limited Warranty
Assembled Size
16.2" W x 12" D x 1.8" H
9.4 lbs.
Component Country
Imported
Shipping Info

Standard - 2 to 6 business days

Premium - 2 to 4 business days

Express - 1 to 2 business days

Delivery is not available to AK, HI or Puerto Rico
Member reviews & questions