Fastest. Most Powerful.
Launching in late 2020, the new Xbox Series X offers an impressive upgrade to the current Xbox lineup, boasting unparalleled graphical fidelity, excellent backwards compatibility and serious horsepower - eight times the GPU power of the Xbox One and two times the GPU power of Xbox One X. The new system on a chip (SOC) has been built for speed and performance with 12 teraflops of processing power and compatibility for four generations of games.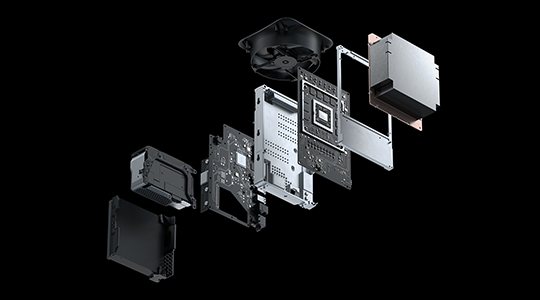 Xbox Velocity Architecture
The Xbox Series X is built with Xbox Velocity Architecture, which features a custom 1TB SSD & CPU and deep software integration. These elements work together to create the most sophisticated, immersive game worlds you've ever seen or experienced.
A custom-designed processor leverages AMD's latest Zen 2 and RDNA 2 architectures to deliver tremendous speed and performance. Your games will load faster and play better. Thousands of games on Xbox One will benefit from improved boot and load times, more stable frame rates and higher resolution video.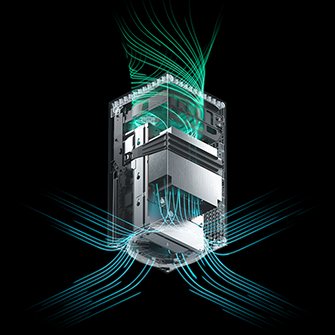 Whisper-Quiet Fan
Housed in a sleek console unit that resembles a PC tower, the Xbox Series X's advanced internal components are protected by innovative parallel cooling architecture. Built around three air-flow channels, the console's whisper-quiet fan, split motherboard and vapor chamber work together to evenly distribute internal temperature.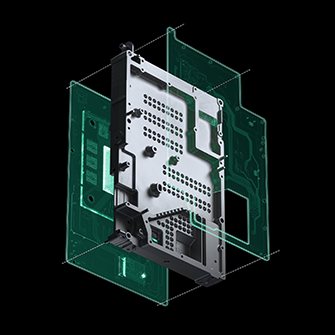 Heat-Sink Chasis
Integrated directly into the chassis of the Xbox Series X, the heat sink is a non-electronic, passive mechanical component that plays a vital role in console's cooling, reliability and performance.
More Storage
The Xbox Series X Storage Expansion Card provides additional game storage at peak speed and performance by replicating the console's internal custom SSD experience. The 1TB card is inserted directly into the back of the console via the dedicated storage expansion port.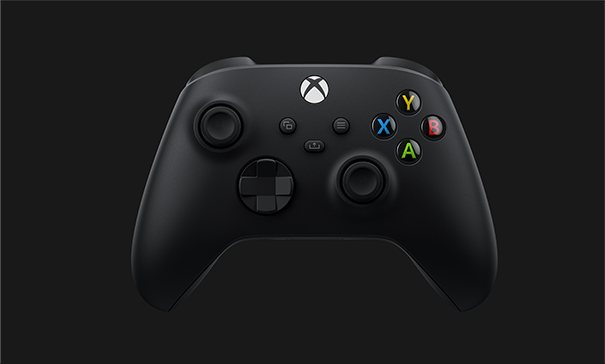 New Xbox Wireless Controller
Also boasting an upgrade, the new Xbox Wireless Controller now features modern, sculpted surfaces and a refined design for enhanced comfort during gameplay. The textured grip and hybrid D-pad helps keep you focused while playing. You'll be able to swiftly capture and share content and sync between supported consoles, PCs and mobile devices*.
* Compatibility depends on device and operating system version. Experiences may vary. Go to xbox.com/controller-compatibility for more information.
The availability and sale of Xbox Series X is subject to required regulatory approval(s) in your jurisdiction.