Seriously, Scan & Go is so easy to use.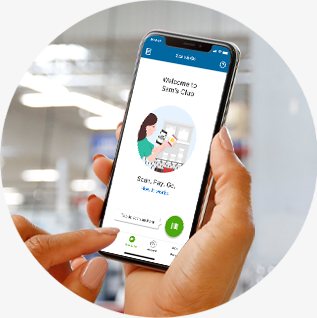 Open the app.
Download the Sam's Club app
on your iPhone or Android.
Tap to open when you're in the club.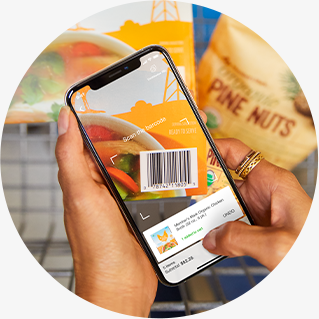 Start scanning.
Simply scan the barcode of each item.
No barcode? Quickly look it up
with "Find an Item."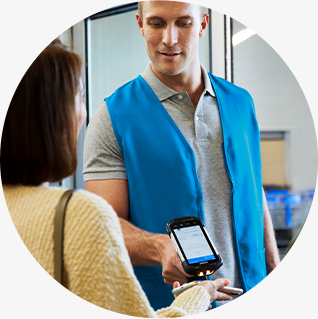 Pay, show and go.
Check out and pay in the app.
Show your digital receipt to
an associate on your way out.
The Sam's Club app makes shopping way easier.


Pickup
Order online and we'll
have your items ready
when you arrive.
Your Lists
See your past purchases
to easily reorder your faves
again (and again).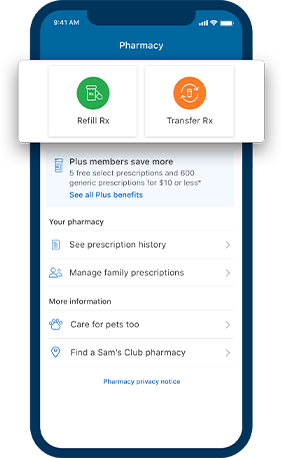 Pharmacy
Stay on top of prescriptions for the whole fam. Refill,
transfer and more.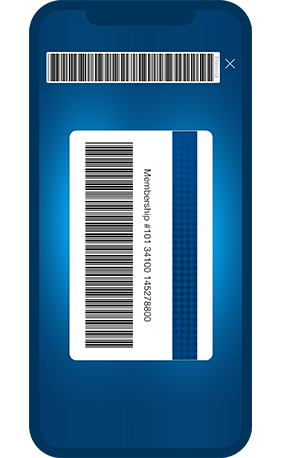 Membership
No wallet, no problem.
Instantly access your digital membership card.