Mobility Solutions and Equipment Guide
Stay mobile with the right equipment
for you or your loved one.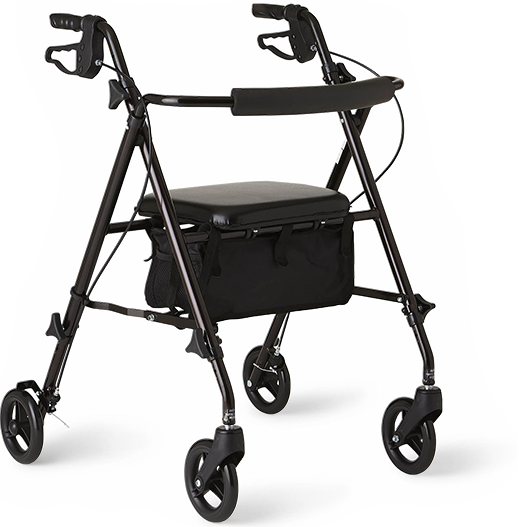 Rollators
What to look for
3 wheels or 4?Three-wheel rollators maneuver well around small spaces, while four-wheel seated models provide greater stability.
Width from handle to handle.This important detail helps determine whether your rollator will fit through hallways, bathrooms and closets.
Adjustable seat and handles.As a rule: When seated, knees should be at a 90-degree angle and feet flat on the floor. Adjust handles so that they are at wrist level when standing.
Additional features.Look for rollator models with a padded seat, back rest and storage bag.
Shop Rollators
Electric Scooters
What to look for
3 wheels or 4?Three-wheel electric scooters are ideal on smooth surfaces and allow for more leg room, while four-wheel scooters provide more stability and ride better on uneven terrain.
Weight capacity.Check to make sure it's strong enough to hold your total weight.
Speed and range.Some scooters travel up to 4 mph, while others can travel as fast as 18 mph. Also, consider a scooter with a longer battery life. Some can go as far as 40 miles on one charge.
Additional features.Look for models with a storage basket, cup holder and alarm.
Shop Mobility Scooters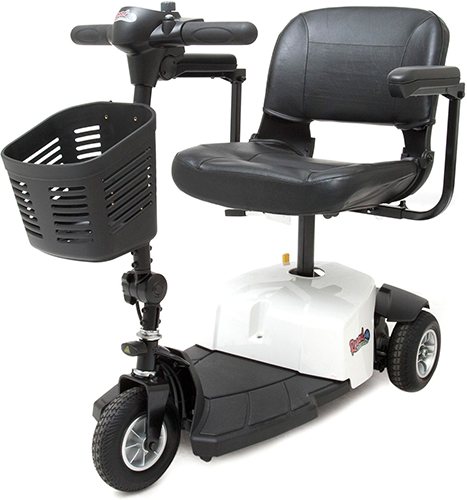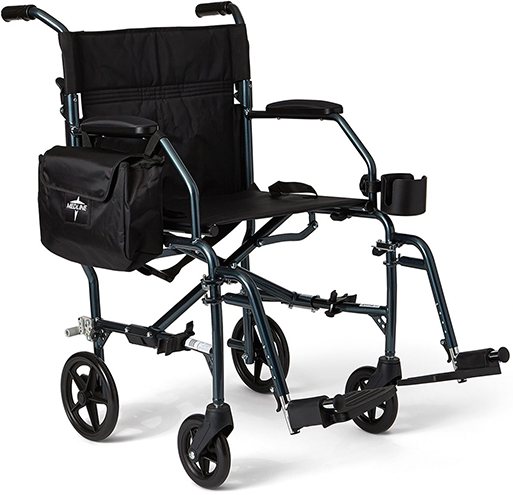 Wheelchairs
What to look for
Transport vs. standard.Lighter transport wheelchairs are meant to be pushed by another person, while standard models are pushed by the individual using it.
Height and width.Measure the following to determine the right wheelchair dimensions for you:
Seat width - left to right
Seat depth - front to back
Overall width open - arm to arm
Seat to ground height
Additional wheelchair features.Look for a seat belt, padded arms, storage, cup holder and detachable footrest.
Shop Wheelchairs
Lift chairs
What to look for
Number of positions.
2 Positions = back must recline first to have the footrest slide out. Reclines up to 45 degrees.
3 Positions = full recline
Infinite Position = back and footrest can move independently.
Height and weight.The bigger the lift chair, the deeper the seat cushion.
Type of fabric.For easy maintenance, choose a lift chair that is stain-, moisture- and odor-resistant.
Additional features.Look for heated and vibrating seats, lift speed settings, cup holders and massagers for extra comfort.
Shop Lift chairs