Member's Mark
™

.
Made with Our Member & Planet in Mind

™

.
In 2020, Walmart committed to becoming a regenerative company—which means placing nature and humanity at the center of our business practices. This commitment guided Sam's Club to get to work to evolve our Member's Mark™ private brand to become a purpose-driven brand that focuses on regeneration, quality and innovation. Regeneration means we aim to improve outcomes for people and the planet. We know it's imperative that we make a difference.
While we may not have all the solutions plotted out today, that doesn't mean we can't find solutions tomorrow to help us achieve our goals along this journey to becoming a regenerative brand focused on promoting animal welfare, helping support land and ocean health, mitigating deforestation, utilizing more sustainable textiles, and sourcing from renewable resources. In tandem with our focus on climate, we are also actively looking at ways to decrease our emissions footprint, incorporate more recyclable, reusable, and industrially compostable components in both our Member's Mark™ products and packaging and continue to source responsibly and create inclusive economic opportunities by seeking diverse suppliers over the years.
That's why we've introduced a set of industry-leading sustainability goals that we aim to achieve for all Member's Mark™ products by 2025.
Made without.
We aspire for 100% of our products to meet our "made without" guidelines by 2025.
Learn More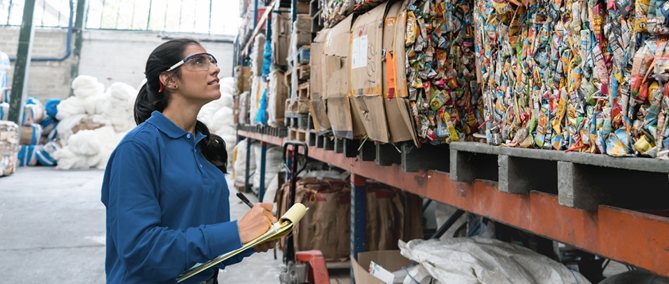 Packaging for the planet.
Our goal is for 100% of our packaging to be recyclable, reusable or industrially compostable by 2025 and have a 15% reduction in virgin plastic in packaging design by 2025.
We want to move towards a more efficient system, called a "circular economy." This means taking steps to reuse and regenerate. We're collaborating with suppliers, members and communities to achieve this goal.
We're finding viable alternatives to plastic and working with suppliers to reduce or eliminate plastic packaging when possible. And we're working with suppliers to encourage 100% recyclable, reusable or compostable packaging. We also want to educate and inspire our members and communities to recycle.
Our goals go way beyond our members and brand. We're engaging with innovators to develop new options, promote reuse and expand recycling capabilities. We're getting local governments to prioritize plastics recycling infrastructures. And we're not in this alone, we're working with credible organizations to drive change and sharing our best practices and successes with the manufacturing community.
See the Sustainable Packaging Goals we've set globally, in North America and the U.S.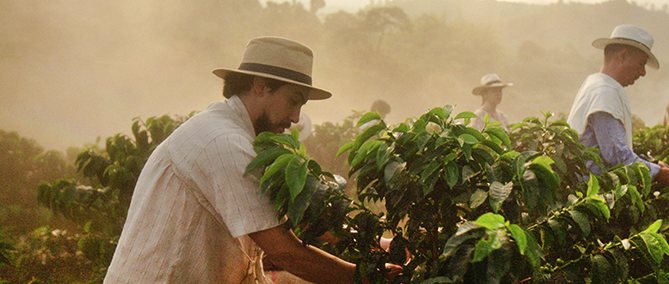 Fair Trade Certified™ coffee, tea and cocoa.
We're aiming for 100% of our coffee, tea and cocoa products to be Fair Trade Certified™ by 2025.
For example, our Member's Mark™ Colombian Supremo Coffee is purchased directly from a co-op of farmers and growers so they can earn additional funds and are empowered to invest in their communities.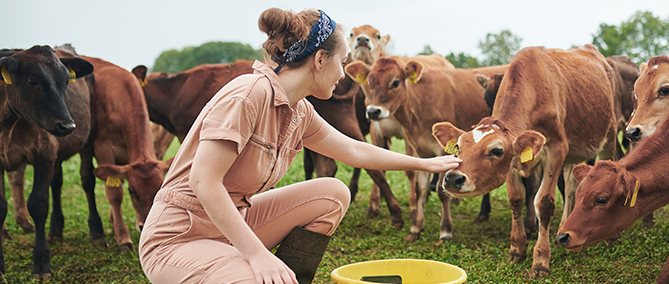 Animal Welfare & Soil Health.
Our goal is for 100% of our animal proteins sourced to meet our Animal Welfare, Best Feed & Grazing Management and Antibiotic Use guidelines by 2025.*
Our goal focuses on the Five Freedoms of Animal Welfare:
Freedom from hunger and thirst
Freedom from discomfort
Freedom from pain, injury or disease
Freedom to express normal behavior
Freedom from fear and distress
To learn more visit: https://corporate.walmart.com/policies#animal-welfare-position.
Best Feed & Grazing Management
We believe livestock grazing and beef production can be a part of a resilient, sustainable food system in the US. It's important because about 40% of the land in the United States is used for grazing. This area includes a wide range of ecosystems and wildlife. And pastures store a huge amount of soil carbon. With proper management, grazing can help secure clean water, enhance the habitat, sustain rural communities and even store additional carbon in the soil, which helps mitigate emissions.
Antibiotic Use
We recognize that antibiotics are one of many essential tools used to keep animals healthy and that they should be used responsibly to preserve their effectiveness in humans and veterinary medicine. We believe in disease prevention strategies, appropriate veterinary oversight, accurate record-keeping and careful review before use. We also believe that antibiotics should only be used for medical purposes and not for growth promotion.
What we're asking our suppliers to do:
Comply with all federal, state and local regulatory requirements as well as our food safety standards.
Adopt and implement American Veterinary Medical Association Judicious Use Principles of Antimicrobials** in their own operations and in their industry producer programs, including but not limited to:

Disease prevention strategies;
Appropriate veterinary oversight;
Accurate records of treatment and outcomes;
Careful review before antibiotics are used; and
Limit medical antibiotic use to ill or at-risk animals.

Adopt and implement U.S. Food and Drug Administration's Voluntary Guidance for Industry #209*** (Judicious Use of Medically Important Antimicrobial Drugs) in their own operations and in their industry producer programs, including elimination of growth promotion uses of medically-important antibiotics.
Eliminate growth promotion uses of all antibiotics.
Promote transparency by providing an antibiotics management report and publicly reporting antibiotic use on an annual basis.
*Including USDA/FDA regulated products for human consumption only, excluding pet food products
**AVMA Judicious Therapeutic Use of Antimicrobials.
https://www.avma.org/KB/Policies/Pages/Judicious-Therapeutic-Use-of-Antimicrobials.aspx
Accessed May 6, 2015.
***FDA Guidance for Industry #209: The Judicious Use of Medically Important Antimicrobial Drugs in Food-Producing Animals.
https://www.fda.gov/regulatory-information/search-fda-guidance-documents/cvm-gfi-209-judicious-use-medically-important-antimicrobial-drugs-food-producing-animals
Accessed May 6, 2015.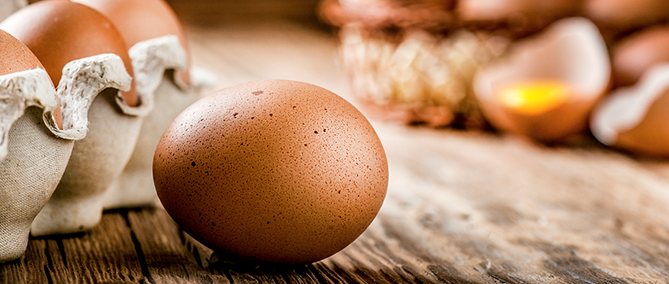 Dairy and Cage Free Eggs.
We aim for 100% of our egg products to be from cage-free laying hens and our dairy products to meet our Animal Welfare, Antibiotic in Farm Animal Use and Growth Hormones guidelines.*
*Egg products only include shell egg and liquid egg products; Dairy products only include refrigerated milk and cheese products, when not used as an ingredient.
Cage Free
To meet our 100% cage-free goal, we're working alongside our suppliers on a comprehensive set of welfare priorities for laying hens:
We will require that 100% of our shell egg supply, indiscriminate of production system, be certified and fully compliant with United Egg Producers (UEP) Animal Husbandry Guidelines or equivalent standard. This includes, but is not limited to:

Only non-feed withdrawal molt methods permitted
Adherence to guidelines on beak trimming, handling and euthanasia
Requirements for cage-free systems, as applicable, including:

An enriched environment including nests, perches and litter
Minimum space of 1.0 square foot per hen

Annual third-party audit to be conducted by USDA/AMS or Validus (as approved by UEP)

By 2025, our goal is to transition to a 100% cage-free egg supply chain, subject to regulatory changes and based on available supply, affordability and member demand.
We challenge our suppliers to use selective breeding, innovation and best management practices to improve the health and welfare of laying hens. This includes improving mortality rates and reducing painful procedures like beak trimming. We will be tracking continuous improvement against these metrics as part of our Sustainability Index.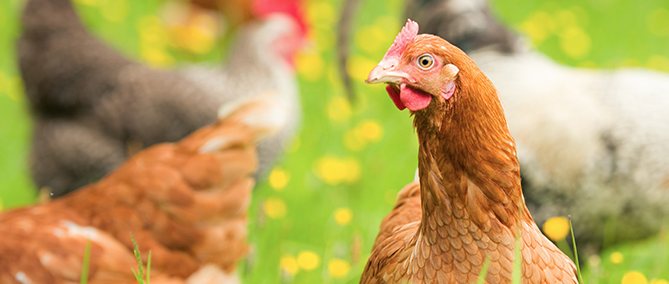 No Antibiotics Ever Poultry.
We aspire to only offer poultry products raised with No Antibiotics Ever.*
Because of our commitment to animal welfare, we will still ask our suppliers to treat sick flocks with antibiotics when necessary, however, these birds will not be used for our Member's Mark™ products.
*Excludes pet food products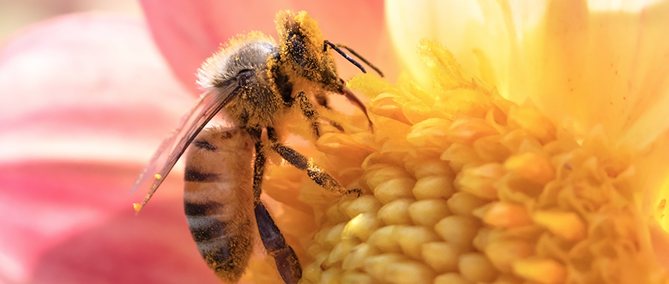 Pollinator Advocate: Produce, floral and live plants.
Our goal is for 100% of our fresh and frozen produce and floral and live plants to have certified Integrated Pest Management (IPM) practices by 2025.* We're also encouraging the protection or establishment of pollinator habitats on 3% of land owned, operated or invested in by produce suppliers by 2025.
*Excluding canned and dried fruit and vegetable products
About 75% of the world's major crops are dependent on pollinators. We're making sure our producers and growers are utilizing pest management methods that ensure the future of essential pollinators like bees, bats and birds.
That's why we aspire to source from suppliers that are Integrated Pest Management (IPM) certified. IPM is a process that combines biological, cultural, physical, and chemical tools to identify, manage and reduce risk from pests and pest management tools and strategies in a way that minimizes overall economic, health and environmental risks.
Through this goal, we'll ensure that there are more flowering native or naturalized plants to provide food for beneficial insects (predators and parasitoids), and undisturbed egg-laying to live and thrive.
We're also encouraging fresh produce suppliers to phase out use of chlorpyrifos and nitroguanidine neonicotinoids pesticides (where applicable unless mandated otherwise by law), avoid replacing them with other products with a level I Bee Precaution Pesticide Rating and assess and report annual progress.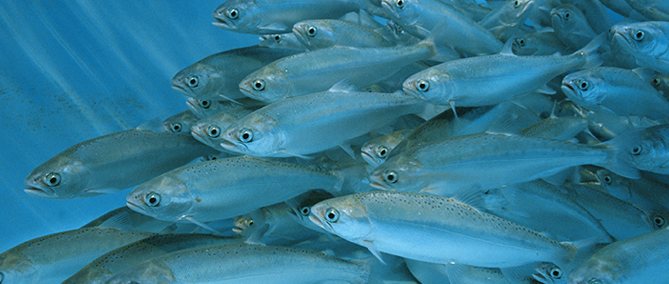 Sustainably Sourced Seafood.
We aim for 100% of our seafood to be sourced from farms and fisheries that have certifications recognized by Global Sustainable Seafood Initiative (GSSI), e.g., MSC (wild caught) or BAP 4 stars / ASC (farm-raised) by 2025.*
Wild-caught or farm-raised, is there a difference?
Sustainably wild-caught seafood lessens the pressure on fish populations and habitats, so we leave the oceans beautiful for generations to come.
Farm-raised seafood is important for conserving resources. And it's necessary to meet growing seafood needs. It currently provides half of all fish people eat and helps to relieve pressure on wild-caught stocks and natural resources.
Suppliers of Member's Mark™ seafood are expected to comply with the sustainability certifications approved by the Global Sustainable Seafood Initiative (GSSI). By 2025, we aim for 100% of our wild caught fish to be Marine Stewardship Council (MSC) certified and our farm raised fish to meet Best Aquaculture Practice (BAP) 4 Star / ASC standards.

What to look for.
Seafood sustainability can be confusing, and we want to help make it easier. The Gold badges on our packaging are designed to help identify products that meet our requirements.
*Including USDA/FDA regulated products for human consumption only, excluding pet food product.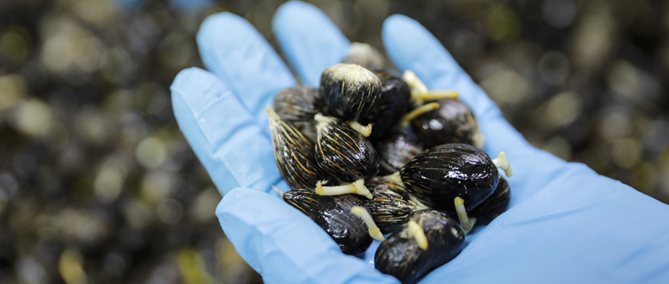 Responsibly sourced palm oil.
We aspire to source RSPO segregated certified palm oil, or equivalent standard, in 100% of our products by 2025.
Palm oil is a major ingredient in products and cooking globally. To ensure the safety of the rainforests and the planet, we're striving to ensure that none of the palm oil we source contributes to deforestation. Our goal is for Member's Mark™ products containing palm oil to be 100% sourced with zero net deforestation in accordance with the principles and criteria of the Roundtable on Sustainable Palm Oil (RSPO) by 2025.
Our 2025 goal aims to increase the sustainable supply of palm oil by ensuring Member's Mark™ products containing any form of palm oil (crude, refined, palm kernel oil, fractions, expellers and derivatives) are sourced with no deforestation or conversion in accordance with RSPO segregated certification or equivalent standards.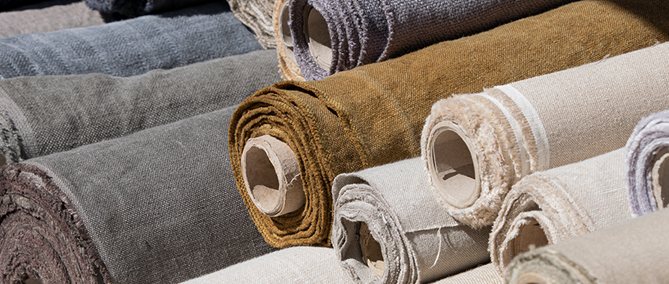 Better textiles, better practices.
For the following commodities in our home and textile products, we aspire to source 100% more sustainable cotton, 50% recycled polyester and 100% manmade cellulosic fibers that are free of content derived from ancient or endangered forests* by 2025.
Textiles are essential to everyday life and we're making sure that all Member's Mark™ apparel and textile products meet sustainability standards for our members and the planet.
Cotton
"More sustainable cotton" means we're always improving the environmental and social performance on the fields where our cotton is grown. We're doing it by maximizing land use efficiency, improving soil health, carefully managing water and chemicals use, decreasing energy use and greenhouse gas emissions and promoting better working conditions. We will work with our suppliers to use cotton sources that align with our view of more sustainable cotton, like the Better Cotton™ Standard System.
Sam's Club is a proud member of The Better Cotton Initiative (BCI). Better Cotton is sourced via Mass Balance, a volume tracking system, and is not physically traceable to end products. Learn more at bettercotton.org/massbalance.
50% Recycled Polyester
Polyester is one of the most used fibers in the world and is used in many Member's Mark™ products. It's traditionally a petroleum product, but it's getting easier to make polyester fiber from recycled waste, like PET plastic bottles. We're working with suppliers and other industry partners to increase the use of verifiable recycled polyester fiber in our apparel and home textiles. By decreasing waste, we're helping conserve materials and energy and create a more efficient system.
100% Preferred MMCF
We're working with suppliers to ensure the manmade cellulosic fibers (MMCF) including rayon/viscose, modal, lyocell, acetate and trademark versions are sourced for Member's Mark™ apparel and soft home textiles are not derived from ancient and endangered forests or from endangered species habitats or other controversial sources (as indicated by "green shirt" ranking by the non-profit organization Canopy's Hot Button Report).
*For more information and definitions go to Canopy Tools and Resources.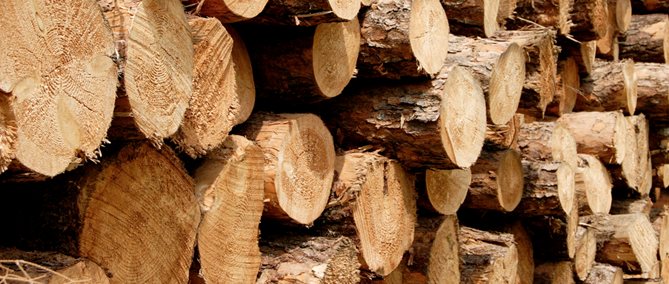 Responsible Pulp, Paper and Timber.
We're striving for 100% of the timber used in our products to be recycled content and/or FSC certified by 2025, and 100% of our paper and pulp to be recycled content and/or FSC certified by 2028.
We're strengthening our sustainable sourcing requirements for products that contain timber, paper and pulp to promote sustainable management, conservation, protection and restoration of forests. Member's Mark™ products are required to be made from either recycled material or virgin fiber certified to standards of the Forest Stewardship Council® (FSC). Sustainable forest management helps protect biodiversity, High Conservation Value (HV) and High Carbon Stock (HCS) areas; enhances ecosystem functions and water quality and quantity; helps prevent conversion of natural forests to plantations or other land uses; helps promote indigenous peoples' and workers' rights; and mitigates greenhouse gas emissions.
We also aspire for 100% of paper and pulp used in our products to be recycled content and/or FSC certified by 2028.
Learn more about what each FSC label means on your Member's Mark™ products by visiting FSC.org.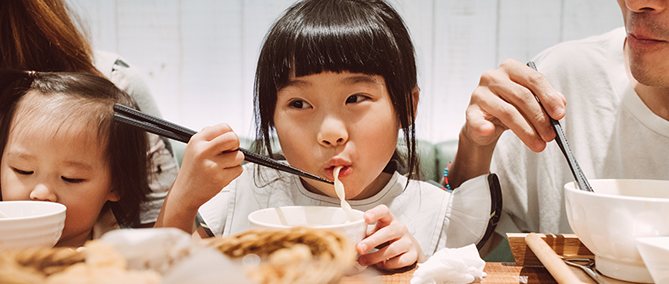 Made without.
We aspire for 100% of our products to be free from ingredients on our "made without" list by 2025.
These are the ingredients that we're striving to remove or replace as we continue developing Member's Mark™ products. As we continue to listen to our members, we recognize that this list may change.
Acesulfame-K (Acesulfame Potassium)(Ace-K)
Acetylated Ester of Mono & Diglycerides(ACETEM)
Artificial Flavors
*We aspire to achieve this goal by 2028
Aspartame
Azodicarbonamide, ADA
Benzyl Alcohol
Brominated Vegetable Oil (BVO)
Butylated hydroxy anisole (BHA)
Butylated Hydroxytoluene (BHT)
Butylparaben
Certified Synthetic Colors/FD&C Colors
*We aspire to achieve this goal by 2028
Cocamide DEA
Cyclamates
Cyclopentasiloxane
Cyclotetrasiloxane
Dioctyl Sodium Sulfosuccinate (DSS)
DMDM Hydantoin
Ethyl Vanillin
Formaldehyde
Hexa, Hepta, Octa Esters of Sucrose
High Fructose Corn Syrup
Lactylated Esters of Mono & Diglycerides (OLEON)
Methylparaben
Neotame
Phthalates
Potassium Bisulfate
Potassium Bisulfite
Potassium Nitrate/Nitrite
Propyl Gallate
Propylparaben
Saccharin (All)
Simplesse®
Sodium Ferrocyanide
Sodium Propionate
Sucroglycerides
Sucrose Polyester
Talc
Tertiary Butylhydroquinone (TBHQ)
*Except for our 35 pound food service frying oils
Toluene