Clorox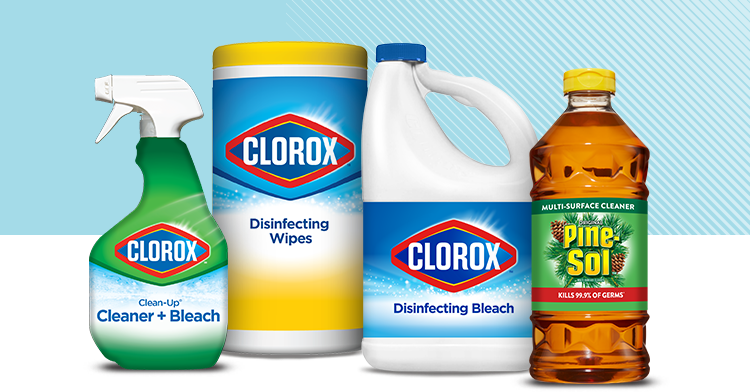 When it counts, trust Clorox.®
Tested & proven to kill the COVID-19 virus.*
Shop Now
*Kills SARS-CoV-2 on hard, non-porous surfaces. Use as directed for other germs.
DIY disinfecting solution.
1
Prepare the components.
Use 1/3 cup Performance Bleach to 1 gallon of water.
2
Pre-clean the surface.
Wipe down the hard and non-porous surfaces you plan to disinfect.
3
Apply the solution.
Leave on for 6 minutes. Rinse with water & air dry.
Clean, sanitize or disinfect.
What's the difference?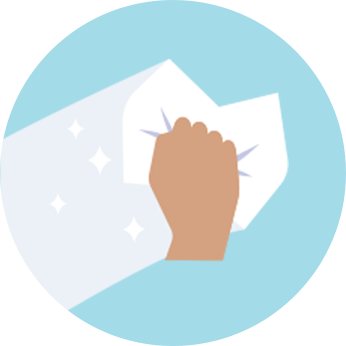 Cleaning
Removes dirt and dust by washing, scrubbing and rinsing.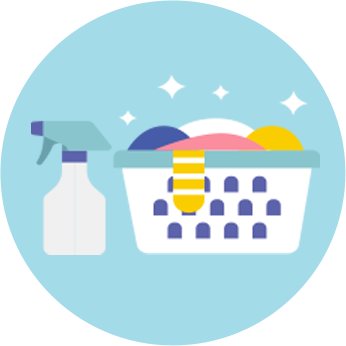 Sanitizing
Reduces bacteria, like Staph and E coli on surfaces and in laundry.**
Disinfecting
Destroys or inactivates bacteria and viruses on hard, non-porous surfaces.†
Clorox Disinfecting Wipes disinfect more places.
Prevents bacteria‡ growth for up to 24 hours.
One bottle does it all.
It's that kind of clean.
Sanitize laundry for a deeper clean.
Deodorize, whiten & brighten in the wash cycle.
Disinfect high-touch surfaces often.
By using Clorox disinfecting solutions + products.1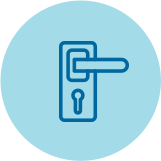 Doorknobs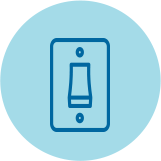 Light switches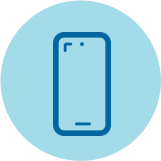 Cell phones2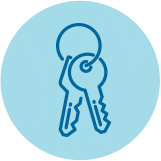 Keys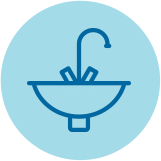 Sinks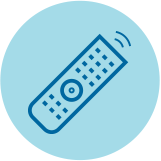 TV remotes2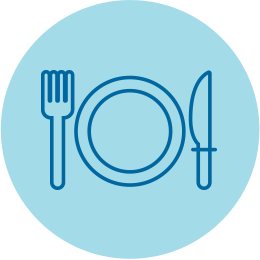 Restaurants
Food contact surfaces, countertops, doorknobs, refrigerators, dishes, toilets, and sinks.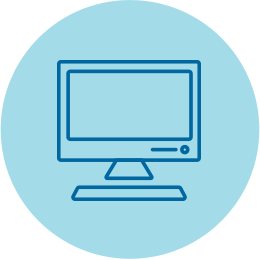 Offices
Desks, tables, kitchen area, sign-in surfaces, conference rooms, and other hard, non-porous surfaces.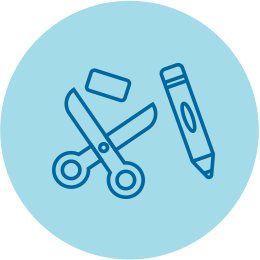 Schools + Daycare
Classrooms, play areas, counters, doorknobs, toys, and learning tools.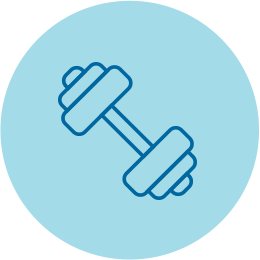 Gyms
Exercise equipment, towels, lockers, showers, toilets, and sinks.
Cleaning & disinfection best practices.
Clean methodically.
Clean in a consistent direction, clockwise or counterclockwise.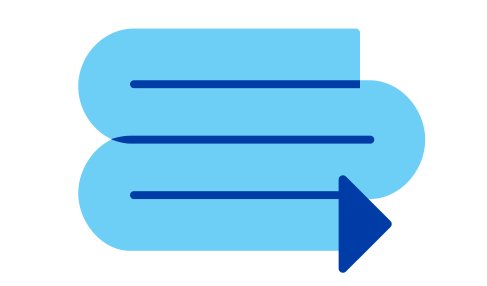 Clean to dirty.
Wipe in an S-pattern to reduce the transfer of dirt and pathogens.
High to low.
Clean dirt or dust that drops onto lower surfaces.
Shop all Clorox® products.