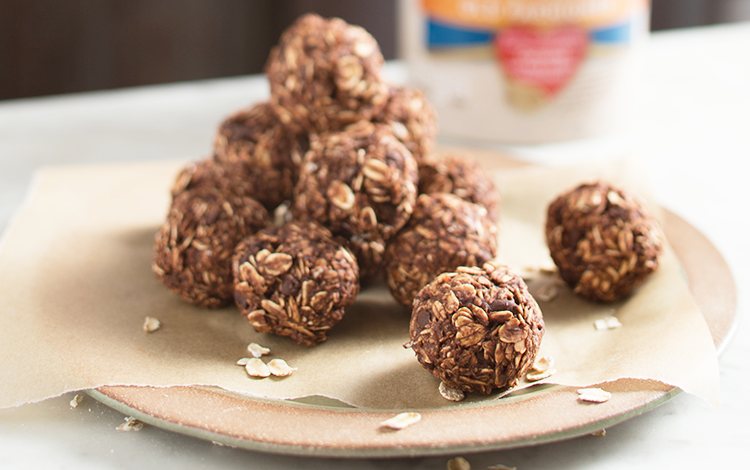 Chocolate Chip Oat Energy Bites
Up your energy in a pinch, with these satisfyingly chewy and convenient snacks.
Brought to you by

Ingredients
2 1/4 cups Quaker® Oats (quick or old fashioned, uncooked)
1/3 cup unsweetened cocoa powder
1/4 cup mini semi-sweet chocolate chips
1/2 cup non-fat milk
2 tablespoons honey
Directions
Place 1/4 cup of oats in food processor or blender; process until finely ground.
Place ground oats, remaining 2 cups oats, cocoa powder and chocolate chips in large bowl; stir to combine.
In small bowl, whisk together milk and honey until well blended. Add to oats mixture; stir to combine completely.
Shape into 24 (about 1-inch diameter) balls.
Refrigerate, covered until chilled. Store leftovers in refrigerator, covered.