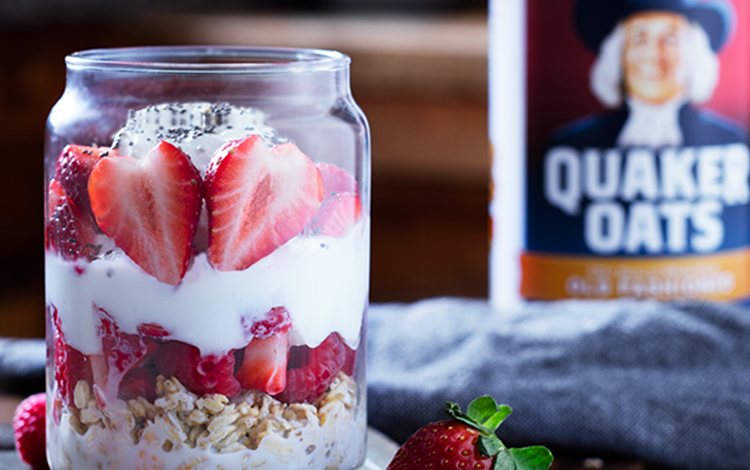 Berry Overnight Oats
Add a little natural sweetness to your morning bowl of oats with fresh and fruity flavor.
Brought to you by

Ingredients
1/2 cup Quaker® Oats
1/2 cup non-fat milk
1/2 cup non-fat plain Greek yogurt
1 teaspoon chia seeds (optional)
1 cup fresh mixed berries and fruit
Directions
Add Quaker® Oats to your container of choice and pour in milk.
Layer Greek yogurt, chia seeds and mixed fruit and berries.
Refrigerate overnight (at least 8 hours in a refrigerator 40°F or colder) and enjoy in the morning. Best to eat within 24 hours.