Steam Table
Keep your savory party appetizers and delectable main dishes warm and ready for your guests with an affordable and functional steam table. Sam's Club stocks a wide assortment of stainless steel, disposable, or polycarbonate pans in a plethora of styles and sizes. Whether you are searching for elegant stainless steel pans or simple and disposable varieties, you can find all your catering or buffet-style meal needs at Sam's Club today.
Top seller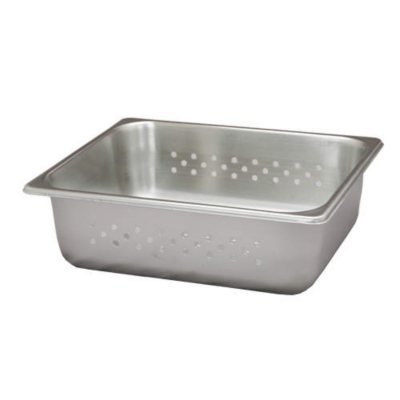 Top seller Item #: 658700
In Stock
4Ratings
Steam Table Supplies
Stainless steel pans provide you with a durable and reliable way to transport your favorite recipes and keep them at a proper temperature. At Sam's Club you can shop from stainless steel pans in ⅙, ⅓, ½, or full size options. Coordinating lids are also readily available depending on your pan selection. Consider stainless steel pans for soups or chowders, pasta dishes, sliced meats, or side items ranging from rice to potatoes that must be kept warm for extended periods of time.
Buffet style events depend on a wide assortment of steam table supplies. For more casual parties or occasions, disposable pans may be an ideal option for hot or cold items. Choose from one of the multiple aluminum varieties that make clean up quick and easy. All cuisines can be served in a half or full size disposable pan including lasagna, large salads, and sliced bread to name a few items. Sam's Club stocks round and rectangular disposable pans in bulk quantities for all your event needs.
Polycarbonate pans are another popular serving option for hot and cold foods in addition to condiments. You can easily shop this category and find multiple solutions including lids designed to withhold a temperature and protect each items.
Sam's Club has everything you need to make your restaurant or catering business successful. Find low prices on all of the restaurant supplies you need including steam table pans when you shop at Sam's Club.