 How it Works
Shop online
Look for items marked "Pick up in Club"
or use your go-to list on Easy Reorder
for frequently purchased items.

Choose pickup time
Pick up as early as the next day.
We'll send you an email or text
when your order is ready.

Check in
Let us know you arrived at the Club Pickup
kiosk inside.

Pick up
We'll bring your items to you-
at the Club Pickup kiosk inside or at our
select Curbside or Drive-through locations.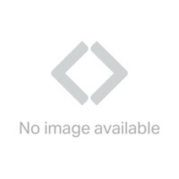 Frequently Asked Questions
Why is Club Pickup mobile check-in temporarily disabled?
We've temporarily disabled our Sam's Club mobile app check-in experience in order rollout a new and improved feature. Mobile check-in will be available again in November. Thank you for your patience.
What is Club Pickup?
Club Pickup is a free service that lets Sam's Club members order items online from their club and schedule a pick-up time that works best for them.
Is there a fee to use Club Pickup?
No. Club Pickup is free for all Sam's Club members.
What payment methods are accepted for Club Pickup?
Current payment options include:
Visa
American Express
Sam's Club credit account
Discover®
MasterCard®
Debit Card
Gift Cards
Cash
How do I receive my receipt?
If you pay in club, your receipt will be handed to you. Receipts for online payments will be emailed.
Can I get a gift receipt?
Yes. Simply select that option when checking out online and provide the requested information. The gift receipt will be emailed to the designated person.
What items are eligible for Club Pickup?
Items eligible for Club Pickup are marked "Pick up in club." These include:
Groceries
Frozen foods
Electronics
Office supplies
Fresh produce
Grills
Household cleaners
Mattresses
Case Meats
Items not eligible for Club Pickup include jewelry, apparel, alcohol, mobile phones, books, music, magazines, memberships, prescriptions and extended warranties.
Please note: Merchandise is subject to availability and is limited by the Sam's Club Merchandise Policy. If the item you requested is not available you will not be charged for that item. Select items require proof of age.
Can I order refrigerated or frozen items?
Yes. We'll keep these items in a temperature-controlled area until you arrive.
Can I pay online?
Most clubs offer online payments. Check with your local Sam's Club.
Can I pay for all items online?
Most items are available for online payment. Some can only be paid for online. Items that must be paid for in club include tobacco, wine, spirits, beer and automotive products.
Is there a minimum purchase to use Club Pickup?
No, you can order as much or as little as you'd like.
What is Easy Reorder and do I need it to do Club Pickup?
Easy Reorder is a tool that lets you re-order items quickly by creating a list based on your purchase history. It also recommends substitutions for items that are not in stock. You do not need to use Easy Reorder with your Club Pickup.
How do I place orders with Easy Reorder?
There are three ways to place an order using Easy Reorder:
Select from a list of your past purchases.
Select from a spreadsheet you create and upload.
Select from a list saved under My Lists
With all of the options above, Easy Reorder will provide recommended products for out-of-stock items.
How will I know my order is ready to be picked up?
We'll send you a confirmation email or text message if you provided your mobile number. (Message data and rates may apply.)
Can I have someone else pick up my order?
Yes. Just provide that person's name, e-mail and phone number during checkout. He/she must present ID, order number and membership card if they are paying in club. However, if you select online payment, they do not need to be a member. ID and order number must still be presented.
How long do I have to pick up my order?
We will try to hold your order for two days following your requested pick-up date.
All orders not picked up within two days are subject to cancellation.
Please note: Fresh items will only be available for pickup on your selected day.
What do I need with me to pick up my order?
You will need a current government-issued photo ID and your order number.
What should I do when I get to the club?
Depending on the options available at your club, there are four ways you can check in:
Indoor Club Pickup kiosk
Look for the green Club Pickup stand inside. Follow the prompt on the screen. A Sam's Club associate will bring your items to you.
Drive-through pickup
Pull into the drive-through area and check in at the outdoor kiosk. A Sam's Club associate will bring your items to you.
Curbside pickup
Park in the designated curbside spots and call the number posted on the sign. A Sam's Club associate will bring your items to you.
Mobile check-in
Most clubs offer mobile check-in with the Sam's Club App. Just let us know you're on the way and we'll get your items ready. When you arrive, meet the Sam's Club associate at the Club Pickup kiosk. Your items will be ready for you when you arrive.
Can I cancel a Club Pickup order?
Yes. Just visit or call the Sam's Club location you have designated for pickup using the number listed in your confirmation email.
Can I pick up some items at the club and have others shipped to an address?
Yes, just indicate that during checkout.
Do my Instant Savings apply to Club Pickup items?
Absolutely! However, you must pick up your items and pay for them while the offer is still valid. If you order them online while the offers are valid, but pay in club after they expired, you will not receive the Instant Savings discount.
Who should I contact for questions?
Questions can be addressed to the Customer Care Team at 1-888-746-7726.
Club Pickup Curbside or Drive-through
is available in the following Clubs: