Resume & Fine Paper
Accepting an interview for a new career requires a great deal of planning and preparation. From professional attire to sharing your goals and accomplishments, there are many steps to take. At Sam's Club you can choose from a variety of resume paper styles in addition to other fine paper choices that will help you stand out from the crowd. Shop the affordable selection and start your job search with all the proper elements.
Top seller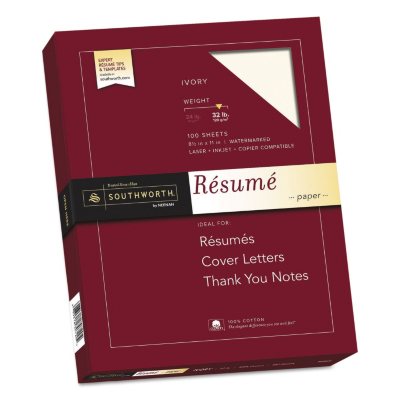 Top seller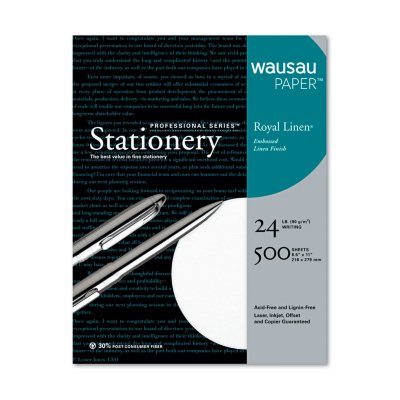 Top seller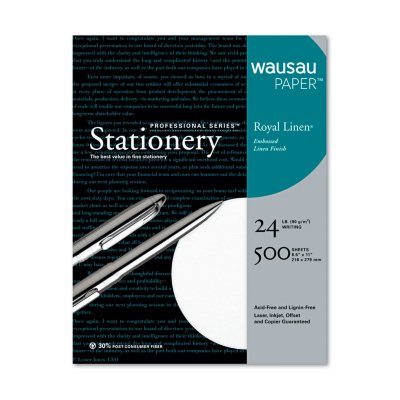 Top seller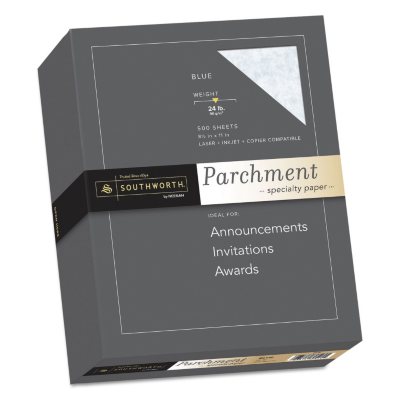 Item #: 555067
In Stock
Shipping Included
2Ratings
Resume Paper, Parchment Paper & Other Fine Papers
It is common practice to purchase fine paper for your resume. Resume styles or other unique blends help to showcase your work history and possibly catch the eye of a recruiter when placed in a pile of standard 8.5'x11" copy paper. When crafting your resume it is helpful to follow a set of "best practices" that may vary by your specific industry. Although there are some small nuances depending on the job, it is suggested that all resumes be limited to one page regardless of the profession you select or job you plan to interview for.
Sam's Club offers a vast assortment of resume paper options including varying weights, colors, and natural ingredients. You can select from linen, parchment, or cotton blends that each offer their own unique attributes and benefits. Ideally, you want to select a paper that will retain the ink and leave you with a vibrant contrast with content that jumps off the page.
Fine paper can also be utilized for a variety of other occasions ranging from weddings to graduations and special holiday letters or messages. Depend on the Sam's Club for budget-friendly options during your upcoming job search or project.