Calculator & Receipt Rolls
A sales transaction is one of the core functions of any business. It tracks sales, provides accurate prices for customers, and allows you to provide proof of purchase. Once you have selected a cash register or calculator for your company it is time to stock up on multiple rolls of receipt paper. From small boutiques to larger retailers and eateries, you can find affordable receipt paper options in one easy to shop location. Turn to Sam's Club variety of receipt paper today.
Top seller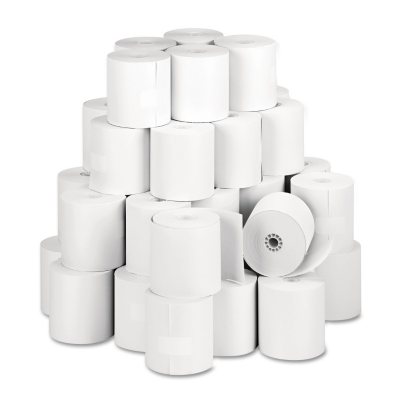 Item #: 710490
In Stock
Shipping Included
6Ratings
Top seller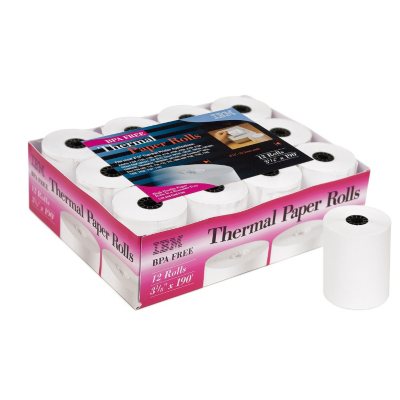 Thermal Receipt Paper & Cash Register Rolls
Whether you are sitting comfortably at a desk or behind a cash register chances are your staff relies on a calculator. Sam's Club stocks an assortment of calculator paper in single ply rolls. Roll paper can vary in size, style, and function depending the machine you select and the type of receipt you wish to provide. You can opt for 3 ⅛" thermal paper suitable for cash registers and some of the top calculator brands or larger 2 ¼" varieties. Many selections for the Sam's Club offering provide crisp legible receipts and meet the industry standard in terms of quality and technological advancements. In just a few simple clicks you can choose from packs with smaller quantities such as 12 or larger cases sold in 50 rolls or larger.
Also available for purchase are cash register rolls and other forms of technology paper. You can choose from single or doubly ply register tape along with multiple credit card paper rolls that are the perfect size for your current machine. Also sort through thermal paper options for your POS system in retail locations, restaurants, gas stations, and other locations.
Regardless of your receipt paper needs, you can find budget-friendly options and a great selection of all business supplies when you shop at Sam's Club. Stock up today.