Nuts & Fruit
This is a delicious combination of sweet and crunchy.
Item #: 613017
In Stock
(10)
Crisp, beautiful and certified organic, this new collection features hand-picked apples and pears fresh from Oregon orchards, juicy California citrus, and decadent gourmet organic treats all made right here in the Northwest.
Item #: 752089
In Stock
(1)
Cashews are the gold crown of nuts. This cut-glass jar displays them ... until they're gone!
Item #: 831354
In Stock
(36)
Give a gift with a lot of taste and a touch of class. 
Item #: 752082
In Stock
(3)
"Taste the Wild Side of the Walnut Family" with the wild, hand harvested American black walnuts.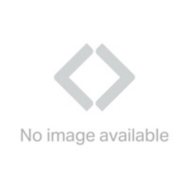 Item #: 833112
In Stock
(1)
This elegant glass jar holds 30 ozs. of delectable in-shell Pistachios.
Item #: 840316
In Stock
(9)
Celebrate all your sweet successes!
Item #: 629561
In Stock
(11)
Hood River is the nation's champion exporter of winter pears. Sample some of our favorite varieties in this blend of tree-ripened pears grown right in our backyard. 
Item #: 752096
In Stock
(2)
This reusable decorative jar contains 19 oz. of caramel corn with almonds and pecans.
Item #: 840323
In Stock
(2)