Laptops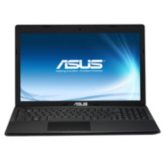 ASUS 15.6" R503U-RH21, AMD E2, 4GB DDR, 500GB...
$329
after $48 Instant Savings
Free Shipping
Item # 577459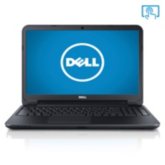 Dell Touch, Intel Core i3, 4GB DDR, 500GB HDD
$499
Free Shipping
Item # 168071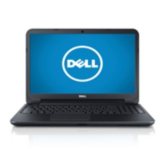 Dell 15.6", Intel Core i5, 6GB DDR, 750GB HDD
$499
Free Shipping
Item # 208527
Laptops are one of the most sought-after products by consumers. Computers continue to change the way we live for the better. Sam's Club has a variety of name-brand laptops and notebook computers. Buy laptops for online shopping, downloading music, and communicating with family and friends. See what we have to offer you, and save big on laptops at Sam's Club!
Laptops
Laptops can be the perfect computing system for a variety of uses. Whether you need to work on the go, have a machine that doesn't take up too much of your workspace, or keep your computer portable so you can share it with others, a notebook does the trick. And when you shop the huge selection of laptops at Sam's Club, you'll know you're getting the name brands you want at our everyday low prices! Let Sam's Club get you computing on the go with the laptop that's perfect for you.
Choosing Laptops
As you decide which computer to purchase, the first thing to consider is how you'll be using it. How much computing power and memory do you need? Will you be traveling a lot with you computer so that a small size and low weight is important? Will top-notch graphics and operating speed enhance the gaming experience on your new machine? No matter how you're planning to use your laptop, you're sure to find a computer that's a great fit for your needs at Sam's Club.