Labels & Label Makers
Are you ready for some new labels? Label makers today aren't like the label makers you may remember from the past. Years ago, if you wanted to make your own labels, label makers that were clunky, slow, hard to use and produced labels that just didn't look great were the norm. Today, label makers are a lot different. Let Sam's Club show you how, with labels, label makers and label accessories that really get the job done.
Top seller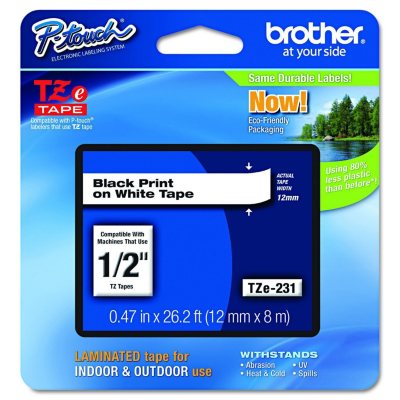 Item #: 644450
In Stock
Shipping Included
8Ratings
Top seller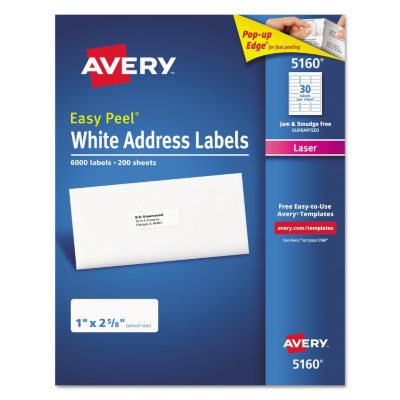 Item #: 292536
In Stock
3Ratings
Get Organized with the Help of Labels
When you get an affordable label maker from Sam's Club, you have the ability to produce laminated, clear labels almost instantly, in a number of different fonts and sizes to suit a variety of needs. Here are a few reasons to consider ordering a label maker from Sam's Club today.
Organize Files
Sure, you could just scrawl the identifying information on your file tabs, but a few days from now, you might not be able to read what you wrote. Even if you can, others might not be able to, or may not be able to find what they're looking for with a quick scan. With a label maker, there's no mistaking what that file contains, and it can be found quickly by anyone in your office.
Establish Ownership
Your calculator, stapler, or tape dispenser keeps disappearing, and no one seems to know where it's gone. You see similar items on your colleague's desks, but there's no way to know which one is yours. Unless you have a label maker. Then you can slap that "property of" label on the side and be sure that the guy in the next cubicle will be borrowing someone else's supplies next time.
Identify Slots
If your office has mailboxes or small cubicles where employees go to receive items of interest, there has to be a way to identify which mail slot or cubby belongs to each employee. If you run such a system, a good label maker allows you to identify each slot quickly and easily. If you're an employee and feel that your mail or documents aren't getting to you, you can create your own, clearer label and make sure everyone knows which slot is yours.
So what are you waiting for? Order your label maker and labels from Sam's Club today!