Goodyear Traction Hi-Miler - 6.70-15LT/C
by
Goodyear
|
Item
#:
|
Model #:
140-040-342
|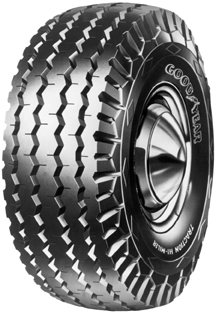 Free Shipping


Description
Built with tough tread rubber on a tempered nylon cord body. Prestressed tire body eliminates initial stresses. Durable five-rib tread for good over-the-road traction.
Specifications
MSPN: 140-040-342
Tough tread rubber compound and nylon cord body
Prestressed tire body
Five-rib tread design
Long-lasting durability
Resistance to tread cracking
Great traction over-the-road
Shipping Information
Shipping Included
This product ships to all U.S. SAM'S CLUB locations. SAM'S CLUB strives to be 100% in stock on all items. We are unable to guarantee this item will be in stock for shipment to your selected Club.
Warranty Information
No Mileage Warranty
There is no additional information available for this item.