Fitness Equipment
Featured products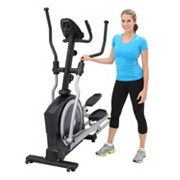 Exerpeutic 770 Heavy Duty 21" Pro Stride Magnetic Elliptical...
Item #: 230870
$619.00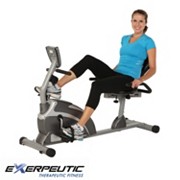 Exerpeutic 900XL High Capacity Magnetic...
Item #: 649828
$164.98
Featured categories +View all
Top Sellers
Home Fitness Equipment
The right fitness equipment can make daily exercise not only much easier to stick to, but a lot more fun than mere sit ups or jumping jacks. Unfortunately, many of us have busy schedules, and don't always have time to get down to the local gym to make use of the fitness equipment. What most people don't realize is how affordable fitness equipment at Sam's Club can be.
Sam's Club has the fitness equipment you need, from a power rack or weight bench to a complete multi station home gym. If aerobic exercise is what you need, you can find stationary bikes, treadmills and ellipticals too, and many of these machines cost significantly less than a yearlong membership at a gym. When you consider that these machines can give you years of use and that you'll likely use them much more often than you would if you had to travel to the gym to use them, finding your fitness equipment at Sam's Club is the only logical choice.