Dining Chairs & Barstools
The best table in the world probably won't do you much good if you don't have anywhere to sit while you're using it. Dining chairs, barstools and quality seating in general are a must to complete your collection of furniture. However, you don't want to blow your whole furniture budget on chairs. That's why Sam's Club offers dining chairs, barstools and just about everything else you need when it comes to furnishing your home.
Top seller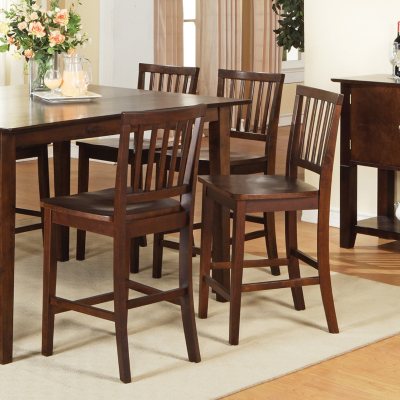 Item #: 924971
In Stock
15Ratings
Top seller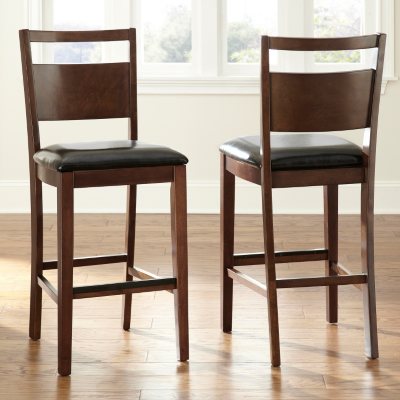 Item #: 586390
In Stock
15Ratings
Save big on barstools at Sam's Club. A wide selection of swivel bar stools, counter stools, kitchen bar stools, and more.
Top seller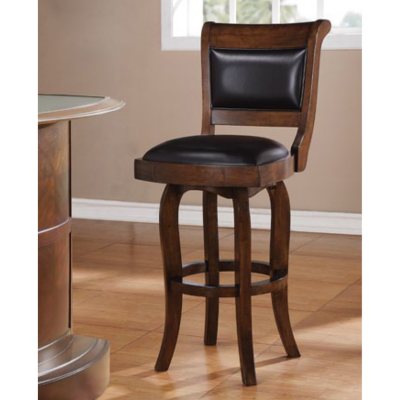 Item #: 979748
In Stock
3Ratings
Dining Room Chairs, Barstools, & More
Everyone knows why they need dining chairs. Barstools are not as common, but can add a wonderful sense of casual décor to your home, especially as part of a complete bar set, which can be cheaper and easier to set up than you may realize. If you're ready to complete your home furnishing with some fantastic chairs, take a look at what Sam's Club has to offer.
If you're looking for chairs for a counter height table, that's no problem. Sam's Club has affordable counter height chairs that will undoubtedly be perfect for you, chairs that look beautiful and elegant, are easily affordable for most budgets, and even use eco-friendly materials. If you're ready to add a little style by putting a few barstools in the rec room, or if you already have a bar in your home and need to complete it, you'll find both stationary barstools and swivel barstools at Sam's Club to meet your taste. You'll find square bar stools, counter stools, just about any kind of stool you need, and there's sure to be one that fits your bar or your design plan to a T. These barstools are extremely popular and priced to move, so you'll want to get yours fast.
So don't delay because you're afraid you won't be able to find or afford the right barstools or dining chairs. Sam's Club has got them, and we're ready to provide them for you today.