Refine by
Clear all selections
Sam's Club
Pet Care
Cat Supplies
Cat Toys
Cat Toys
Sort by:
Top Selling
Most Relevant
Brand A-Z
Brand Z-A
Member Rating High to Low
Member Rating Low to High
Top Selling
Results
1
-
26
of 26
Page 1 of 1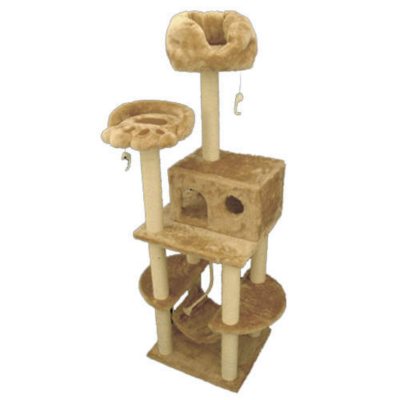 + More details
Covered in faux fur
Sisal wrapped post
Minor assemby required
Dimensions: 32"W x 76"H x 35"L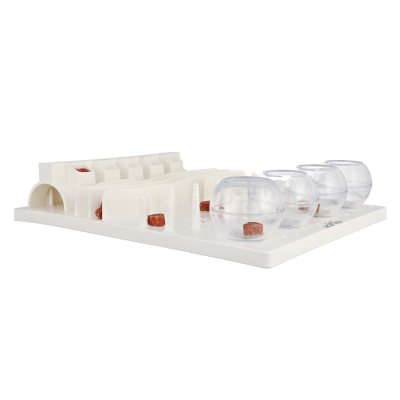 + More details
5 games, each game stimulates each of your cat's five senses
Includes instructional booklet with playful tips and tricks
Dishwasher safe
Featured Item: The Cat Condo
There are cat toys that play into a cat's natural hunting instincts to keep a cat engaged, happy and healthy. There are cat toys that help sharpen claws and cat toys that multiple cats can enjoy together. The cat condo or cat bungalow, available at great savings from Sam's Club, is multiple cat toys in one. These faux fur wrapped structures give cats an opportunity to climb, to sharpen their claws, to just have fun and more. Rather than climbing your curtains or working their claws on your favorite sofa, why not give your cats the opportunity to work out their energy on a great cat condo? These cat toys are easy to assemble and can last for years. Once your cat has one, don't be surprised if it quickly becomes your pet's favorite hangout spot. If you think a cat condo might be just what your cat needs, there's no need to speculate any further. Go right to the Sam's Club cat condo listings, find the one that's right for you and order it. Once it arrives, you'll probably wonder how you and your cat ever lived without one.