Refine by
Clear all selections
Price

–
37 items

from

$10

to

$200
Sam's Club
Baby
Baby Feeding
Baby Formula
Baby Formula
Sort by:
Top Selling
Most Relevant
Brand A-Z
Brand Z-A
Member Rating High to Low
Member Rating Low to High
Top Selling
Results
1
-
37
of 37
Page 1 of 1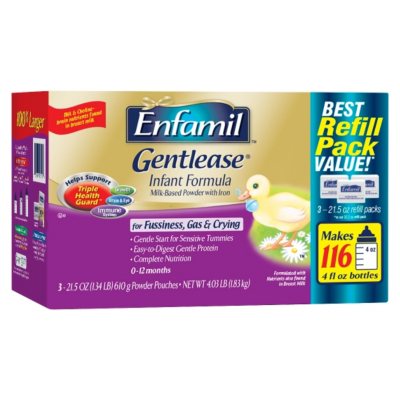 Item
#: 337504
|
Model #:
8693-C7
+ More details
Free standard shipping for online orders.


Only 95 cents per ounce!
Helps reduce Fussiness, Gas and Crying
DHA & Choline - brain nutrients found in breast milk
Infants & Toddlers 0-12 months
3 pk - 21.5 oz. Powder Pouches = 64.5 oz. total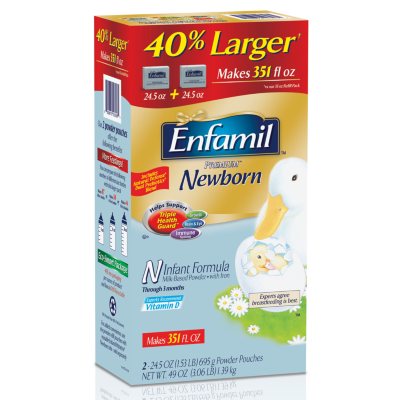 Item
#: 594806
|
Model #:
1466-17
+ More details
Free standard shipping for online orders.


Only 78 cents per ounce!
Newborns through 3 months
Milk-based, iron-fortified formula
Two resealable 24.50 oz. powder bags
Makes 351 fl. oz.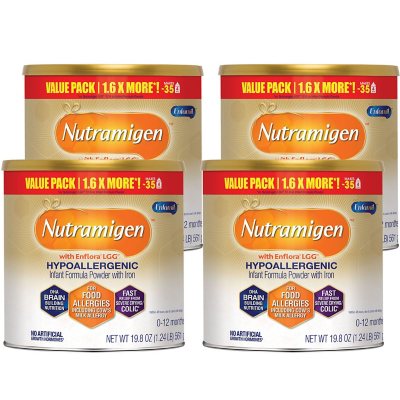 Item
#: 653397
|
Model #:
123905
+ More details
Free standard shipping for online orders.


Only 1.79 per ounce!
For Newborns & Infants 0 - 12 months
For cow's milk allergy
Hypoallergenic infant formula with Iron
4 pack, each can is 19.80 oz. = 79.2 oz. total
Brand Name Baby Formula
You want the best for your baby and what could be more important than what he or she eats? Baby formula is very important in the early stages of your child's life. It helps create strong bones, supports a healthy immune system gives your baby the nutrition he or she needs to develop into a happy, healthy toddler. You can find a variety of options for formula from all of the brands you trust and your doctor recommends when you shop at Sam's Club. And the best thing is, you will be buying in bulk which means discounted prices and fewer trips to the store.
All of the top brands such as Similac, Gerber and Enfamil offer a variety of baby formulas. Some are available as a powder and need to be mixed with water before giving it to the baby, and some are available in a ready-to-feed liquid form. There is even toddler formula for children one year old and older that is designed to give them extra nutrition during this important developmental time.
Sam's Club carries all different varieties of baby formula to meet your and your child's needs. You'll feel good knowing that you are giving your child the very best nutrition and you'll feel even better knowing that you're getting a great deal. Stock up today on everything you need for your baby and toddler when you shop at Sam's Club.