Belle Verde Del Mar - 7.5' x 12' - Putting Green
by
Belle Verde
|
Item
#: 720360
|
Model #:
PRTPG12327.5X12
|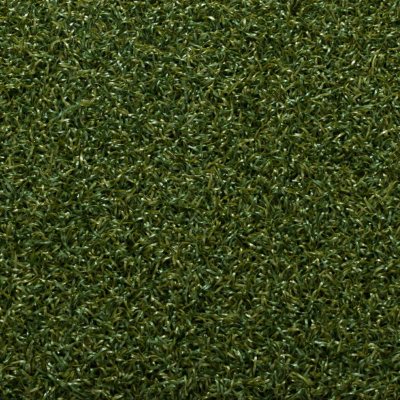 Time to have a destination in your landscape and a practice putting green is fun for everyone!
Ever green - all year round - Belle Verde Premium Artificial Turf grass is a perfect combination of beauty and low maintenance to really make a change in your lifestyle!
It can stand up to heavy use and requires no fertilizing, irrigation or mowing, ever! Save water, save time and effort, save the cost and headaches of repairs and the constant chores of helping a natural lawn, thrive; with Belle Verde Premium Turf You Won't Have To - it's ever green, all year round!
Description
ORDER THIS PRE-CUT AREA FOR OUTDOOR OR INDOOR ENJOYMENT!
Make your office, board room, break room, basement, garage, patio, porch, deck or picnic area a destination! This pre-cut piece is lite enough to roll-up and move to use where ever you want! You can cut it into any shape you desire; using a utility knife with a sharp blade.
Add practice markers for temporary play or real cups, if you permanently install it.
Belle Verde's Del Mar Artificial Putting Green is an ideal solution for practice greens in any size back and side yards!
With our pre-cut artificial turf options available in common rug sizes, you can use one or more by seaming them together; with our PermaSEAM Glue Kit; to create larger surface coverage. Mix and match artificial putting green and lawn grass styles to create a putting green and fringe or pitch and putt of your very own - it's your design, artificial grass solutions can help you build your dream!
Traditionally used for sports field turf; artificial putting green and golf grass styles now mirror our favorite natural grasses; without the hassles, care and maintenance; it can be used in almost any climate or region; any weather; rain or shine!
Specifications
90 Square Feet - Artificial Turf Putting Green - 7.5' W X 12' L
Del Mar Artificial Putting Green surface is a real treat to use to practice your short game.
Perfect for a small pitch and putt to a residential back or side yard golf area Belle Verde Del Mar Putting Green is built to perform.
Dual color; texturized polyethylene monofilament yarn is generously woven into our UNITARY DS backing for years of fun
Belle Verde Del Mar Putting Green is available in this pre-cut size, for any use.
Cut it, using a sharp utility knife, into any shape you want!
For indoor use - simply use cup markers.
You can use Belle Verde Del Mar Putting Green for a bocce practice court; side yard lawn bowling, pathway, a patio rug - there's no end to the creative things you can do with this artificial putting green.
Use this beautiful artificial putting green surface as a feature area on your porch, patio or roof; with temporary practice markers; outdoors or indoors.
Bring nature to your deck, patio, porch, RV, boat, roof or almost any where!
Yarn blades are UV resistant and great for any climate (full sun, shade, rain, snow, freezing temps)
You can also install this pre-cut area permenantly; add real cups and flags (or you can use practice markers). Build to impress and add more artificial putting green and fringe area by seaming additional artificial grass pieces together
Easy to install for the Do-It-Yourselfer (DIY); 4 Simple steps to a perfect, permanent installation - visit
Pet and child friendly; Belle Verde Premium Artificial Turf styles exceed all US state and federal standards
Easy to keep clean; use a rake or leaf blower to keep the area free of debris
Del Mar Putting Green is a blend of 2 premium color polyethylene yarns. 100% nylon free.
PRIMARY BLADE COLOR: Dual Tones Field Green & Olive Green
TOTAL WEIGHT & PILE HEIGHT: 58 oz & 5/8 In Yarn Pile Height
PRIMARY YARN: 100% US Made Texturized Polyethylene
BACKING: Our UNITARY DS backing is non-porous and dimensionally stable to insure it won't stretch or shrink; as temperature changes.
For additional questions or help in designing, estimating or installing your artificial turf grass project, please contact BELLE VERDE CUSTOMER SERVICE - Toll Free at 855-SAMS-TURF (1-855-726-7887). Our phones are open: Monday to Friday - 9am to 7pm and Saturday, from 9am to 1pm; Pacific Standard Time (PST).
You are also welcome to visit our website at http://belleverde.com to view design idea galleries, view and download tips and guides, and take a few minutes to watch our installation video.
Warranty Information
BELLE VERDE Premium Artificial Turf provides a manufacturer's 8 year warranty. For more information: you can visit our website at http://www.belleverde.com/warranty to view, download and print a copy.
There is no additional information available for this item.